Innovating and moving ahead is the way of life. In order to maintain a comfortable life, technology has provided us with various new types of equipment and techniques to achieve what we want to. With the latest developments happening in the healthcare industry, one cannot ignore the developments taking place in the various categories that come under it. The digital X-Ray systems have made rapid strides in recent years as the integration of latest technologies has made it easy-to-use, safe, fast and less expensive.  Technological advances in tubes, sources, imaging, detectors, hardware, etc, have improved the user-friendliness and efficiency of digital X-ray systems.  These technological advancements have helped companies to improve their software capabilities and offerings.
What's Trending?
One of the most talked about trends in the digital X-ray systems is the evolution of high-quality Digital Radiography (DR) system that delivers a user-friendly, smart workflow for busy imaging centres. These floors mount flexible DR solution saves space and simplifies installation costs by eliminating ceiling height requirements and construction costs associated with overhead / ceiling-mount X-ray systems. In India, most of the diagnostic centres are using conventional X-ray systems, which necessitate continuous supply of X-ray films, chemicals and darkroom setup. With innovations in DR, this has changed and the recent trend shows that digital radiography over conventional is more effective in terms of image quality, eliminating the need for X-ray films, chemicals and darkroom setup and thereby improving the workflow and throughout.
With more hospitals adopting digital technology, DR will continue to benefit patients with improved image quality and reduced radiation dose. An efficient DR technology will also allow healthcare institutions to maximize their returns on their imaging investments, besides, keeping up with ever-changing healthcare regulations. Another evolution is the Full Field Digital Mammography (FFDM) – Amulet Innovality - the highly advanced breast cancer diagnostic machine that has made early detection of breast cancer a reality. In India also, Amulet Innovality has gained tremendous popularity with installations in some of the prestigious institutions viz., dedicated cancer hospitals, medical colleges, multi-specialty hospitals, and renowned stand-alone diagnostic centres across all regions.  It is the only product in the FFDM segment that offers an excellent resolution (50 Micron) with lowest possible radiation dose and seamless options of scalability and upgradeability depending on the clinical requirements and budget. 
The Growth Transitions
The transition from analogue to digital X-Ray systems has led to growth and increasing acceptance of the products across industries. The newer digital systems such as CR and DR are the trend of the day. There is need to spread systems like FDR Smart f and Amulet Innovality in both cities and peripheral Indian market because these products save money, time, and dose. These innovations have made healthcare simpler for the common people. The growing incidence of diseases in India requiring diagnosis further makes it imperative for healthcare professionals to deliver quality healthcare. It is high time that healthcare organizations and medical professionals must take note of the overwhelming advantages offered by these newer products for its widespread use.
Conclusion
The healthcare industry is quite big and happening. Keeping the health and wellbeing of people in focus, the innovations are meant to bring a change in the way treatments and procedures take place. The X-Ray systems market is updated with the latest technology which will definitely make it easier to take forward the following treatments. This will also encourage swift actions in case of emergencies. Technology is meant to make life simpler and using it efficiently will only lead to more innovative approaches that will bring considerate improvements in everyone's life.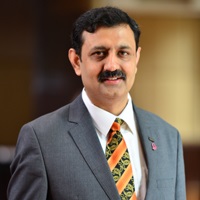 The article has been authored by Chander Shekhar Sibal, Executive Vice President and Head of Medical Division,  Fujifilm India.