As the Skincare segment in Indian market is flooded with natural ingredients based products. Therefore, with an aim to occupy a large share of total space in premium mass segment in future, KOSÉ Corporation, one of the largest beauty and cosmetic companies of Japan, has forayed into Indian beauty space in April 2015.
KOSÉ leveraged its technical development capabilities and brand marketing expertise built up over many years to develop this product range. Based-on the concept of refreshing and revitalizing the skin for a fresh, after-spa glow, the Spawake range will be marketed at women in their 20s and 30s living in urban areas.
Reminiscent of Japan, all the products contain an extract of Japanese kelp (Laminaria Japonica) and sea salt, which is commonly used as marine cosmetic ingredients. The brand is currently selling in around 240 stores in Delhi/NCR and on eCommerce sites, the Spawake portfolio includes 7 product variants and 13 SKU's marketed at Indian women.
To understand the business DNA of Spawake products well, WI Bureau spoke to Takashi Nomura San, CEO and Director of Spawake. Here is the edited excerpt:
Marketing strategy
We see a significant untapped growth potential in digital space. Therefore, our marketing strategy focuses largely on Digital media to tap Indian youth and beauty segment. Apart from this, for Delhi NCR, we are rigorously doing our promotions in Newspapers, Magazines, and Metro Branding etc.
Price points & target consumers
Price range between Rs.69 to Rs.399 and the target consumers include section A2 and B1 which means upper medium class.
eCommerce presence
We started our presence on eCommerce platform with Myntra as exclusive online partner. Seeing the strength and opportunity in growing eCommerce trade in India, we have recently launched our own eCommerce portal to reach our consumers pan India, with an offering of low delivery cost.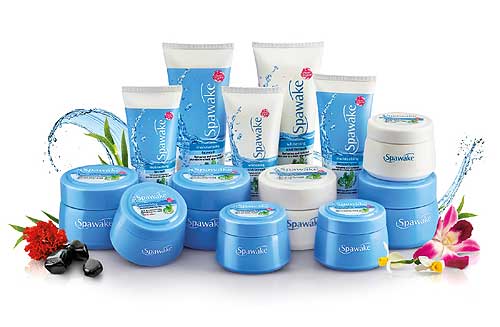 Combating challenges
Brand name is still a very important element when Indian consumers are choosing their skincare products. It is probably hard to convince consumers to try the new brand, and also conversion to loyal customers. Though, the competition being tough in skincare segment, we will break through, as we strongly believe that 'the true quality of the product is ultimately the key'.
Revenue model
With about 33 per cent year-on-year growth, Spawake launched 7 products initially to satisfy the basic existing needs of the consumer. We are currently selling in around 240 stores in Delhi/NCR and also on eCommerce. We plan to launch new value added and premium category products on a regular basis.
Expansion in India
Currently, we are having strong offline presence, mainly in Delhi/NCR with penetration into approx 300 stores, and have plans to penetrate into about 200 more stores in coming few months, along with pan-India presence through online eCommerce. We are looking forward to expand our establishment in other regions of India in near future.