Spread in a wide area of 14,000 sq ft, Sohum spa was conceptualized by a team of Mumbai-based wellness professionals and experts in western and Indian medicine, nutrition and fitness and spa therapies in 2006.
Under the guidance of these energetic minds, Sohum spa has evolved into a modern brand associated with wellness of the highest calibre. From signature wellness services to management, design, marketing and consulting for spas, their expertise reflects their commitment towards excellence in the spheres of business as well as service provision.
To understand more about the business DNA of the spa, WI Bureau spoke to Dr B Rajesh Srinivas, Chief Executive Officer, Sohum Spa. Here is the edited excerpts:
How is the future scope of spa business in the cities you are operating in? Do you think these cities may turn into a potent market for wellness business?
All tier I and II cities are showing good growth. The next level of growth will happen from smaller towns. It is well known that as the GDP of the country grows, so does annual spending on wellness. And, with India growing at a healthy pace, the wellness space is bound to grow big.
What kind of strategy will you be following to maintain leadership position in the market?
The market is turning mature gradually and like in all major sectors, only 3 to 4 operators will sustain this growth. The strategy we follow is customer satisfaction, enhancing value to the customer and by constant innovation of product and services.
How many spa therapy rooms do you have in the spa?
We operate about 30 spas in the country and overseas, each with a minimum of four spa therapy rooms and going upto 30 therapy rooms.
What is your strategy to woo local tourists and promote your spa as a tourist spa?
We have a strong digital presence. Since, most travelers research on the net before travel, we get discovered easily. Social media activity also helps immensely.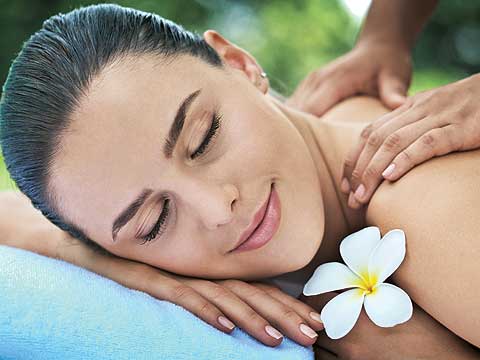 What kind of initial investment you've made in setting up the business operation of your spa? What is your expectation on ROI?
We invest about Rs 2 crores for each Day spa since they are located in affluent residential locations.We have seen a ROI within 36 months till date.
What will be the initial fee for your spa? How different would be your pricing strategy to gain competitive edge over others?
Though, we offer a five star standard of service, we've moderately priced our therapies 20 per cent lesser than other day spas. Other than that, we do not believe in discounting as a competitive edge. We believe that the service gets repeat business and hence, we focus on that rather than pricing. In new markets, we do offer an extra service as values add rather than a flat discount.
Please elaborate on the spa's revenue model. What is your expectation in terms of cash flow over the same?
We have a healthy operating profit and have seen a major uptick both in revenue and profitability in the last 12 months.
Elaborate on the staff selection and training of your spa? What is your strategy to maintain the quality of services in each of your outlets?
We select staff who are physically and mentally fit and have been cleared by the local police. In addition we only select those who have an attitude to serve. We believe that attitude is important and skill can be taught.
The only way to maintain standards is to provide sound training at the time of joining and periodically. We use mystery audits to understand the training need.
What's the roadmap in the year ahead? Shall we expect any unconventional or innovative therapy or service to be introduced soon?
We have signed up a pipeline of 20 spas which will commence operations within one year thereby giving a significant boost to both our top line and bottom line. We work on periodically introducing new services. Our Sohum signature is already an award winner and watches this space for more.