With an aim to become the Uber of home healthcare services in India, Pramati Healthcare, an on-demand healthcare service booking platform for all the medical needs of a customer was conceptualised by Vishal Jain in 2014.
Focused on providing all kind of medical services at the patient's doorstep, the startup have invested around $300,000 in the venture till now. A major chunk of this fund has been invested in ensuring adequate training of the Care Givers, building the right team and tech development.
"The most interesting part here is that, we are very close to operational break-even. Considering we are a startup, ROI is very subjective. For instance, the initial set of investors can expect exponential returns depending on when and if they exit. In the longterm, we are looking at EBIDTA margins of over 20 per cent," explained Vishal Jain, Founder and MD, Pramati Healthcare.
Significantly, Home Healthcare is a new business segment in India which is gradually picking up. Being one of the firsts in the industry, this healthcare category faces new set of challenges every day. However, find trained and skilled manpower remained one of the prime challenges.
"We have already setup a training infrastructure to train and prepare CG for working at patient's home. Other challenges include – Making customer aware about the benefits of a professional home care service, non-inclusion of home care service under insurance coverage etc," informed Jain.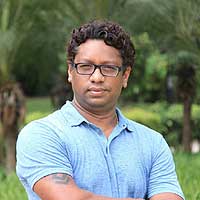 Furthermore, Jain has shared some interesting facts and thoughts behind idealizing the brilliant concept of his venture in an exclusive conversation with WI Bureau. Here is the edited excerpt:
Are you planning to raise funds for the investment? If yes, then which all investors you are in-conversation with?
With operational break even in sight we are comfortably placed to sustain the current levels of our business. More than the money we are seeking for the right strategic investors who can guide us in taking this business to the next level.We have the ideas and operational expertise to grow at 10X and this is the right time for us to go for next funding round. We are in preliminary talks with a couple of investors for Series – A funding.
With shift in diversification towards healthcare and wellness, innovative startups are changing the industry scenario as a whole. How did you conceptualize the idea to start Pramati?
The idea behind starting Pramati was a mix of logic and emotion. It was my own experience with finding a professional caregiver for my grandmother that made me realize how unorganized the industry is. When I delved deeper I found that Healthcare delivery at home, accessible technology and data miningtogether has the potential to disrupt the whole healthcare system of India. As per our research about 70 per cent of our medical needs can be taken care of at home, that too at much lower costs than that of hospitals.Moreover the lack of medical facilities that plagues the healthcare industry in India can be tackled with proper home medical care services. Thus Pramati was born.
How Pramati Care plans to change the current state of healthcare system in India via your innovative solutions?
If we observe closely, healthcare is the only industry in the world which is driven by the supply side. The patient (customer) has limited set of choice and there is complete lack of transparency in the processes followed by the service providers. Pramati is changing the way healthcare is delivered by bringing the customer to the front.
We provide customized healthcare solutions to each customer. Based on the specific need of the patient, health history and other personal attributes we prepare a customized care plan for each patient.
In our core business - assistive caregiving, we ensure that we provide the most suitable Caregiver(from our database of over 3000 CGs) using our 18 point propriety algorithm. This selection and assignment is done within 20 minutes of registering a request.
We have a suite of innovative technology products in the pipeline to improve the overall health of any individual.
What is your growth strategy? Is there any other merger or acquisition in offing?
We are currently doing over 100,000 hours of service or over 6000 unique visits in the Delhi-NCR region in a span of one month. We want to increase this number 20,000 unique visits a month. In-order to reach there quickly we are looking at inorganic growth opportunities, which include mergers and take-overs. We will also increase our presence in a two more cities of north India.
Why focusing more towards establishment of innovative services in major cities only? Why don't you plan something to upgrade or uplift the healthcare system in remote areas? If you do, please elaborate?
Our innovation in healthcare is not restricted to just a few major cities. We plan to provide healthcare access to people all across India.Being driven by technology our online services will be accessible to anyone who has data on his phone.
We are keen on developing a healthcare ATM – a small machine will be provide basic medical service to any patient, through remote monitoring and data analytics.
What are your prime focus areas under healthcare and why?
Our prime focus areas include:
Home Healthcare/medical care services – this is our core business
Providing customized care plan based service
Create disease specific specialties (Alzheimer's, Diabetes, Stroke etc.)
Provide Add on Benefits for customers (home delivery of medicines, diagnostics)
How do you see Indian Healthcare state evolving in India in years to come?
Technology will play the most significant role in improving the state of healthcare service in India. Technology such as telemedicine, remote monitoring, Care anywhere networks where customers have access to healthcare service at any given location will change the way healthcare delivery takes place in India today.
With the establishment of innovative services offered by online start-ups and other existing players like Lybrate which offers online consultations by experts and doctors over serious diseases. What do you think is the next big thing in the Healthcare services?
The next big thing in Healthcare services is predictive analysis of individual health data. Based on the data analysis customized healthcare solutions will be provided to the patient. The focus will shift to preventive healthcare service. This is where home medical care players will play a major role in providing services to the client.
Since you are expanding in major cities across India, do you have plans to take franchise model for expansion? Or would go as a standalone entity?
Pramati is a curated marketplace, with complete focus on quality of service. To keep tab on quality and increase revenue through cross selling of other products we will have to own the customer. The initial phase of expansion into other cities will be a standalone entity of Pramati.