India's weather and climatic conditions make one's skin prone to pigmentation. Due to the dirt and dust in the air and immense sunlight, it is essential for the skin to be looked after as soon as you hit your 20's. Pigmentation is also a sign of ageing and with age come wrinkles, fine lines and skin begin to look saggy and dull. All this can never be avoided but the process can definitely be protracted. From the early 20's moisturising, scrubbing, exfoliating should become essential parts of the skin care regimen. If this is practised religiously, ageing and pigmentation of the skin are sure to be delayed.
The Market and Reasons for Growth
In India, people have become more aware of these things. They are more conscious about their looks and are careful about what they eat, what products they use and their lifestyle in order to maintain healthy and young looking skin. Due to this, the anti ageing product market is considered as one of the fastest growing markets in India. As it stands, the effect of environmental factors and the ever increasing stress due to work pressure, and several other factors make it difficult to look after oneself with the time constraint, but Indian women, now have started prioritising themselves and becoming more and more aware of the various ways to protect and improvise on their lifestyle. Sometimes due to a lag in their early ages, people start showing signs of premature ageing from their late twenties. This mostly happens due to work related stress, unprotected sun exposure, unhealthy lifestyle, etc. Signs of ageing result in the form of fine lines and wrinkles, brown spots or red spots, dull skin, loose skin, acne scars, etc. Most importantly, smoking, stress and unprotected sun exposure are the three major factors that lead to pigmentation and early ageing.
The Segmentation of Market
Several brands based in India have launched product lines focusing on anti ageing and pigmentation. These come in the form of products for skin firming; skin lightening, anti pigmentation, skin tightening, etc. India being rich in Ayurveda and availability of great natural ingredients, the products available range from ones based on natural ingredients like sandalwood, turmeric, white tea, honey, fuller's earth, coconut, etc. to products with synthetic compositions suitable for the skin to look young and radiant. The primary focus of anti ageing is on the face and neck; however niche brands like Margaret Dabbs, London have anti ageing products and services for the hands and feet too. While we protect our face and neck from ageing disgracefully we tend to forget that the skin on our hands and feet too begin to sag and wrinkle. This too gives away our age easily if we do not moisturise and take care.
Wide Range
A wide range of products are available in the market due to the increasing awareness and demand, but finding the right one is what we must give utmost importance to. Products ranging on suitability for different skin types and also those suitable for the ones on a budget to those for the ones willing to splurge luxurious amounts are available in abundance. Germaine de Capuccini, another brand introduced to India comes with specific facial massage techniques and is able to deliver significant results for ageing skin. Hence, we understand that along with product use, the application is also important. This feature is not very commonly seen in the Indian market. Products are available in abundance but there is no specific application technique to be followed. Massaging the skin is an extremely important procedure to be followed to maintain young and lively looking skin.
Conclusion
The Indian Market is therefore up to date with the products for anti ageing and pigmentation but there is always scope for improvement. Facial creams are doing extremely well but the audience needs to make aware of the importance of the anti ageing treatments for the neck, hands and feet. Once that awareness is spread, along with the techniques and messages implemented on the application of the product, the markets will see a new segment when it comes to Anti Ageing and Pigmentation.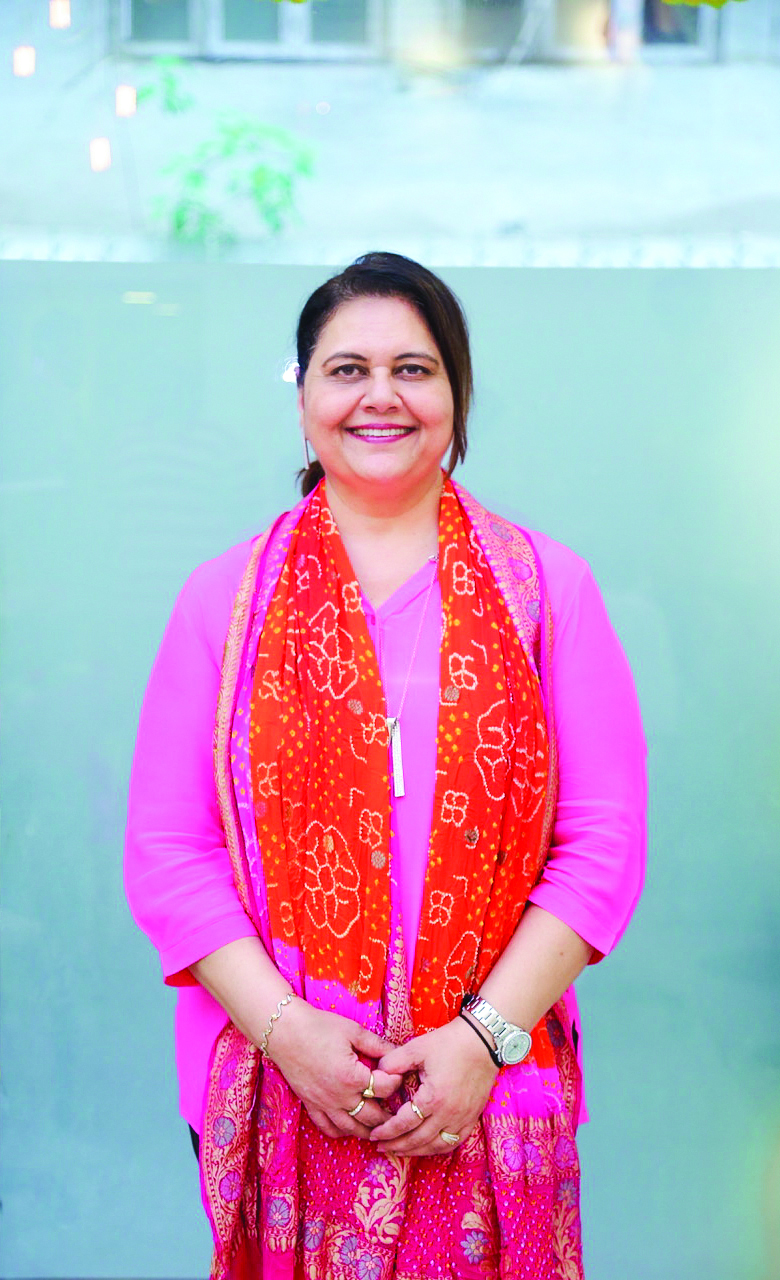 This article has been authored by Jo Gaglani, owner, ReMedi Spa and Beauty Lounge