Indian Wellness industry is growing at a very fast pace and numerous brands are coming up in the sector. Competition to sustain in the market has increased immensely, which has resulted in shutting closing of many brands.
Apart from servicing your customers with quality products and service, brand presence in the market has also taken a toll in the recent years. Spa belongs to service industry and key to success is good hospitality and customer care.
There is a thumb rule of 4Ps must followed by Spa business owners:
P- Product
P- People
P- Promotion
P- Pricing
One must have a great product to sell, keep good people to sell it, good place to showcase the product and promote it to the fullest with 360 degree approach. A complete set of marketing activities may help any brand to retain and increase its market presence in Indian wellness industry.
Product in this industry is the satisfactory service. Do all the arrangements to make a super experience for the customer.
People - they are the assets of the company so one must choose the right person at right place to make the brand work well, keep experienced, skilled and good employees who are PRO for the company.
Promotion - These days, promotion is the main tool to sell your product. As the common saying goes 'jo dikhta hai woh bikta hai' (What looks good, sells good), you sell what you can make others see, so for that do a 360 degree promotion, advertisements, social media marketing, make thing emotional, generate EQ for your brand and also for your employees.
Place should have a positive aura, visibility and most important – cleanliness is a must.
Spa industry is one of those spaces which are known for maintaining hygiene and this plays an important part. Providing the top class hygienic services is the key to be in the limelight.
Usage of utmost premium products while giving services is another important perspective to keep in mind.
Pricing of the services should match up the treatments given.
Feedback plays a pivotal role in retaining your customer, which brings you in the limelight.
Providing additional services along with the regular spa deals grab the special attention in market.
Apart from this, the key is having a personal touch for the customers and cater to their needs and meet their expectations to at least 70 per cent of the mass.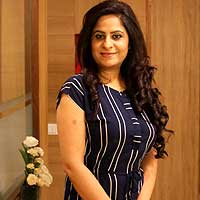 This article is written by Preeti Seth, Co-owner, Pachouli Spa & Wellness Centre, Delhi, as per her personal experience and research.