Growing awareness of non-surgical procedures available at affordable prices has fuelled the trend among aesthetically conscious people in recent years across major cities and towns. Modern lifestyles and hectic work schedules often lead obesity due to lack of physical activity. This can take a toll on one's health. After the age of 40 years, it becomes difficult to lose weight as hormonal changes send metabolic rate off its intended course. One tends to accumulate fat, especially on stomach and thighs.
The problem gets exacerbated by other medical issues. Non-invasive fat reduction melts body fat without making an incision in the skin. For people unable to shed weight despite aggressive exercise plans, these procedures can be a life turner. Professional consultation and medicine from a qualified dermatologist are of big help.
The Options Available
While cosmetic surgery tends to focus on changing people's appearance through surgical techniques, aesthetic medicine breaks down stubborn fat cells and achieves substantial inch loss on tummy and hips. It is an efficient, comfortable and safe method for contouring various body parts, correcting skin laxity and removing fine lines.
The treatment has no chance of damaging external skin or muscles lying beneath the fat layer. It has no downtime or side effects, takes a maximum of one hour for a session and can be done during a lunch break. Generally, four to six sessions are required – depending on the results desired.
The Best Services
This fastest changing field of modern medicine can also improve cosmetic appearance by removing scars, skin laxity, wrinkles, moles, liver spots, cellulite, unwanted hair, skin discoloration, and spider veins. There is no direct contact between the patient and the device. A patient can read a book, watch TV or simply chat with friends while undergoing treatment.
There are many non-invasive body contouring and skin laxity repair solutions like cryo lipolysis, laser lipolysis, ultrasound and radio frequency. Radio frequency has become the preferable aesthetic device in Indian markets. Technologies based on radio frequency selective like Vanquish ME or combination of simultaneous monopolar radio frequency and ultrasound like Exilis Elite have been very successful.
Catering to Specific Consumers
They are advisable for mid-aged men and women as these technologies work well to tighten the skin by stimulating new collagen, contour body parts and curb extra fat without the cost and recovery time of surgery.
The Growth in India
Initially, aesthetic medicine was prevalent in the United States, Brazil, Japan, South Korea and Mexico. Now it is witnessing an unprecedented boom in India too with a growing number of people demanding aesthetic care. Through non-invasive treatments, one can accomplish similar results without the risks of surgery.
Conclusion
One can avoid anaesthesia and its complications, fat embolism, bleeding problems, post-operation infection risk and extended recovery phase. However, it is important to note that aesthetic medicine procedures are not an alternative for a healthy lifestyle. After the treatment, a person needs to take a balanced diet and follow a regular exercise regime.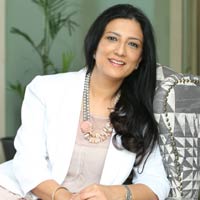 This article has been authored by Dr Simal Soin, Cosmetic Dermatologist