As we know, that fitness business goes through several predictable stages and one can easily make a smart move for the better future. And, by following these simple stages of fitness growth and developmental model one can easily get a clear roadmap to follow in growing your business and in the years to come.
Following are the key stages which an entrepreneur need to follow to survive in the long run of the Fitness Industry.
Just Starting Out: Initially, it's very important to determine the clients we want to work with and also we need to be committed enough to become a "Complete Fitness Professional". Along with it, it is very important to create primary offers to develop a genuine relationship with the public.
Want to Work For Yourself: Here, for an individual, it is must know where he wants to work in for his oneself or gym or fitness centre? Accordingly, it will help him for the better understanding of the setting up of his own studio.
Ready to open and grow a business: To ensure the likely growth of the business, its keen important to check the ongoing planning and management to ensure that the business doesn't stagnate. Also, it is foremost to maintain the services, marketing strategies for the better ongoing of the business.
Committed to Long-Term Business Success: For achieving constant profitability it is important to get serious and committed towards a long term business plan. Here the understanding of skills, sales and marketing system against our competitors will help to uniquely position our business.
Want to lead a team that runs your business without you: In this stage; an entrepreneur has to evolve into a leadership role and develop a team. And need to begin with the understanding of key metrics like the cost to acquire a new client, retention rates and so forth.
Achieving your goals and ready for the next challenge: After achieving the initial goals, it is the right time for us to get inspired and challenged by other elite entrepreneurs. Challenges never stop running and so shouldn't we. Achieving your goals and planning for the future challenges to come is the best thing one can do to establish better times in future for the business.
Conclusion
Working in the Fitness Industry is a great opportunity to the work that matters; just like one can become a trainer and coach, similarly, we can also learn how to build a business that can easily serve our clients and the community. Establishing any business requires hard work, dedication and adequate resources. Putting in the best efforts into the fitness business will let it grow in the right direction in the required way.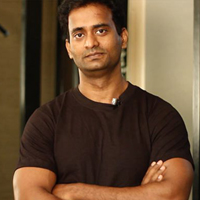 The article has been authored by Vinod Channa, Celebrity Fitness Expert.