Wellness industry is blooming rapidly with the growing awareness of the various health benefits associated with spas. Spas are categorized in the luxurious offerings with high quality services and standards, equipped with ultra-modern amenities to the guests. The pricing of services offered at spas are also in line with the leading luxury spas of its competitors.
The hotel spas bag maximum footfall from the guests residing in the hotel property for adding a touch of pamper and rejuvenation to their stay.
The Pink Room Salon & Spa offers an extensive choice of body and beauty treatments, integrating the traditional Indian systems with the more contemporary western spa approach. The Spa offers comprehensive spa programs that are customized to individual needs. Thus, offering a range of rejuvenating therapies and beauty treatments to restore the vitality and natural harmony of the body, mind and spirit.
"Our USP lies in our signature therapies, most of our products are natural and fresh, combined together in our own unique preparations, specially created to benefit the signature therapies that we have designed," said Dr Shalini D'Costa, Spa Manager, Planet Hollywood Beach Resort Goa.
What's in offer
We offer various kinds of treatments like aroma therapy, hot stone therapy, Balinese massage body polishes, wraps, various Ayurvedic therapies like Podi Kizhi, Shirodhara, etc, salon services, bridals, etc. Our signature therapies and the products used in these therapies, differentiate our spa from the rest of the spas.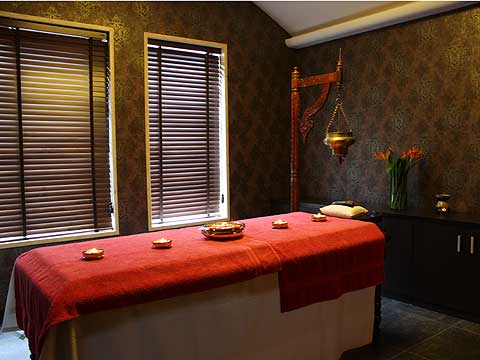 Sourcing the spa products
We source our essential oils, Ayurvedic oils from leading pharmaceutical, Cosmeceuticals brands, whereas rest of the products like scrubs, packs, etc. are our own formulations made from natural ingredients. The amenities like bathrobes, towels etc. are in compliance with the PH brand standards.
We judge the quality of a spa product only after doing a trial and testing to see if it delivers the desired results, then only we use it in our therapies.
Current market position
We have just started our operations last year and are still a budding spa. As the hotel is getting more and more popularity, we too are growing as a part of the hotel.
Marketing strategy
We too promote our spa through various social media and online stores.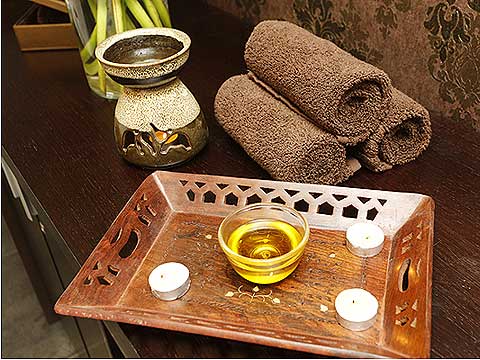 Overcoming competition
Since we are a part of Planet Hollywood, Goa, I would consider our competitor hotel spas as are our biggest competitors. There is growing demand in hotel spa business and to be different is essential to remain on the top. Guests often check-in the hotel properties which offer better package with also includes variety of spa services included in the packages, with special offers.
Major achievements
We are a new property which opened just mid of last year, so it would be too early to gauge our achievements. So far we have received good guest comments and all our guests have been satisfied with the services offered and many have recommended us to other guests as well, I would consider this as our biggest achievement for this year.
Goa in the year 2015 has seen a remarkable growth as far as the domestic tourists are concerned. The idea of wellness also is becoming a new trend and seeing a new rise as more and more people are becoming increasingly aware of the health benefits of spas and looking for a detox from their busy lifestyles. This has led to increase in spa sales with FIT's. Also Goa is becoming a destination for weddings, this is another aspect which is, and could be looked into for increase in spa & salon sales.
For the near future we intend to innovate and introduce some more spa therapies unique only to our spa/resort as there is a growing need to be different in order to increase footfall as the competition is too high in a tourist destination place like Goa.