"While on a trip to Europe, discovered a vibrant handmade cosmetics industry, something, at that time was rarely to be seen at home in India. Coupled with the skin problem due to chemical abuse that were facing here. Until that Eureka moment! And so, the idea of Vert was born," explained the online signature portal of Vert handmade beauty.
In the search of Vert inception story, I found these lines on the online portal of the brand. However, this wasn't enough to satisfy my curious quest of knowing this extraordinary brand of natural ingredient products. Thus, I reached to Anupama Malhotra, Founder, Vert- a handmade beauty brand. Here is edited excerpts of the same:
What are the key factors boosting growth of your brand in India?
The category is growing in double digit. People are getting educated about chemical abuse and are looking for solutions in cosmetics and personal care without nasty chemicals. The share of expenditure is growing on the personal care category with the rise in disposable income. The user is smart and equipped with one click research before investing into any product. Thus, natural, handmade and organic products are gaining adequate popularity.
What are the major challenges of being a potential player in this segment? How did you overcome those challenges?
There are certain per cent of customers who can very well differentiate, but the scope of awareness is still there. The challenges we are facing to make the new consumers aware about the concept of Natural and Handmade.
Many skin care products contain chemical toxic to the skin, which separates us from the beauty and personal care industry, and of course competition. And, the world class product quality with lot of product trial is the key to success.
Being a part of gradually picking up wellness sector, how you plan to cash in on growing opportunities in this sector for your brand?
There is no dearth of opportunity in the beauty and wellness industry. The industry is growing and will keep growing in many years to come. Now, audience is becoming more aware and opting for natural ways to take care of health, diet or even beauty, to be precise. We are planning to expand geographically and also coming with more product range.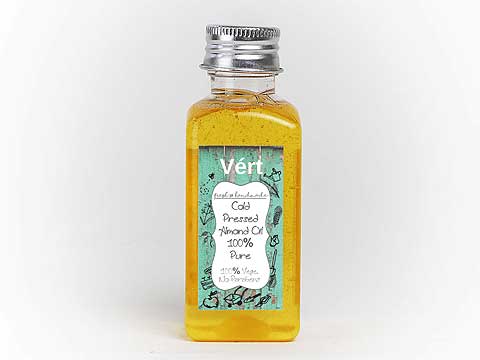 Which other therapeutic areas are you looking to enter next and why?
Currently, we are giving the solution for hair, face, lip, body, hand and feet, which covers everything. However, we would like to cater all consumer needs as well, be it colour cosmetics, Kajal etc.
Is it a bootstrapped venture or you have raised funds from the investors?
No, it is a self funded organisation. No investors on board.
What factors made you a potential competitor in the Indian wellness industry?
We offer great product innovations at very competitive pricing. Also, the other personal care and beauty brand contain chemicals that trigger skin problems such as rashes, redness, acne, and other symptoms. Our products are high quality ethical products, which are made from natural ingredients in innovative ways to produce traditional concepts with contemporary twists. They are the manufacturers, retailers and wholesalers of Fresh and Handmade. Products manufactured are 100 per cent vegetarian, i.e. it doesn't contain animal fat and are not tested on animals. Made by using only the finest oils, herbs and botanical bottles, jars and lids, can be easily recycled. No Paraben as Preservatives.
Which all regions/market has been covered by your brand in India? Which other market is your next target and why?
We have an online ecommerce portal, a hassle free shopping medium and we are getting amazing response on it. Also, we have exclusive brand outlet in Delhi/NCR, next target is Mumbai, Bengaluru and Pune, being the major metros with evolved consumers.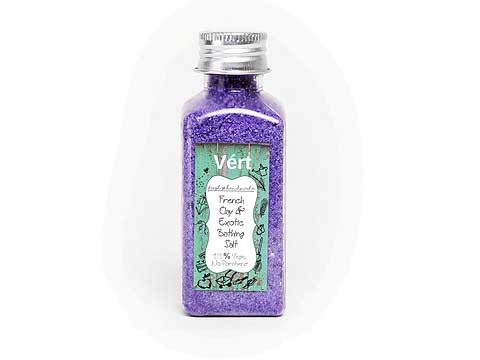 What are your future plans with the growth and expansion of your brand? Do you have plans to touch tier II & III cities in future?
We are planning to cover only tier I cities, no plans to enter tier II and III towns at present.
What about online presence? Have you entered on e-tailing format as well, what are your targets and expectations with eCommerce?
Yes, we have an online store i.e. www.verthpc.com and we supply to PAN India through it.
The luxury retail segment is the darling of high spenders and thus to lure the elite lot here, big brands like your's provide 'frills' to the well travelled and much exposed consumers. What is your strategy?
Innovation and better consumer surplus
Have you established your presence in overseas market?
Yes, we shall be starting our international portal soon and already supplying product to few B2B associates already, like Six Senses Doha, Hotels in Abu Dhabi and Dubai.
Elaborate views on Indian Wellness Industry offering Promising Business Opportunities.
Indian wellness industry is at a very promising stage, growing aggressively. A lot of scope for new brands and Indian consumers, who don't mind trying new products.