The beauty segment opportunity is fast growing as consumers increasingly consider beauty and wellness to be a necessity. Couple of key growth drivers are:
(a) Advancements and Innovations in the beauty care category.
(b) Modern and better-aware consumers are well-versed with the global trends.
With the all-pervading nature of digital technology, brands have to engage and react on a real time basis and this is one of the greatest opportunities and challenges for the beauty and wellness industry. This has also changed the marketing outlook and approach of marketers today.
Given this background, we believe that brands need to tread this path carefully and plan their strategies accordingly.Below is a list of must avoid marketing mistakes suggested by Arvind RP, Vice President& Head - Marketing, Kaya Ltd (India):
One-fits-all approach
With heightened consciousness about their beauty needs, consumers, today, are willing to spend higher amount on products and services that meet their expectations. It is a growing trend that consumers are looking for expert advice to know what fits their needs. However, brands run the risk of hard-selling their products without an in-depth understanding of the customer profile and needs. As consumers seek guidance, the responsibility lies in the hands of the companies to help them with the right solutions. For example, it is useful to invest in building a consultant network to assess and cater to individual customers, so that customised selling is possible.
With regards to personal care for skin, hair, etc. the needs and requirements of individuals varies, which is where it becomes crucial for companies to guide their customers basis face-to-face consultations where possible,failing which a detailed explanation on the benefits of the products or services is given that would be self-explanatory to a customer. At Kaya, our expert dermatologists first understand skin and hair concern and then customise the right solution. If the recommendations are successful in meeting the customers' requirement, it not only helps business with repeat purchases, but also promotes brand loyalty.
Unclear differentiation
Given the multiplicity of offerings today, many consumers tend to get confused about the image of the brand. There is a need to clearly define the brand and its portfolio. It is also helpful to define and manage each of the consumer's touch-points; this will have a far greater impact on brand perception as compared to any other input.
Low rate of innovations
Given the fierce competition, the rate of innovation is a key game changer. Lack of innovation in terms of products, services, technologies and communication could end up making brands obsolete.Constantly innovating and adding value are what keeps a brand in the forefront and helps grow market share. Consumers are always excited to know about the latest development on a brand or the newest product offering.
Not focusing on online reputation management
There are a significant number of brands that have adopted and stuck with the traditional marketing avenues and stayed away from the latest in digital and social media. Traditional marketing alone is unable to drive a brand after a certain point in today's day and age. Today's brand managers need to realise the importance of online reputation management as it is a key interface for brands to engage with their customers. An online conversation gone wrong can easily affect brand's reputation among potential customers and stakeholders. Even popular brands have faced the brunt of customer grievances over social media. Marketers should be very careful of their presence and personality online and develop a quick response mechanism to manage customer complaints before they tarnish a brand's image.
Ignoring emerging segments and trends like Men's
Given the strong focus on building a robust beauty and wellness portfolio for women, brands run the risk of overlooking emerging trends like the growing men's skin care segment. The entire male grooming market in India including gadgets, soaps, shampoos, perfumes and other personal products—is estimated to grow to Rs5,300 crore, a compound annual growth rate of 11 per cent, by 2016, according to a study by Euromonitor International. Men's skin care is a small, but fast growing part of this opportunity. This segment can no longer be ignored or overlooked by any brand that aims to stay relevant. Brands should realise the consumer expectations of such budding segments and design offerings as well as marketing campaigns accordingly. Brands should start with proper research and insight analysis into the consumer behaviour and trends that vary in markets. This will lay the foundation for a strong approach.
Underplaying the importance of Packaging innovations
Packaging plays a crucial role as the first encounter that a customer has with any product. It can be used to educate the consumers about the functionalities of the products and provide a step by step guide which will educate them about the content and usage of it. Packaging can be made more appealing and convenient in order to suit the consumers' needs. Additional benefits like product differentiation can also be achieved by innovative designing to help consumers distinguish one kind of offering from the others with the clever use of colours and patterns.
Therefore, brand managers should start looking at the role of packaging from a new point of view. There exists a large gamut of marketing mistakes that brands can fall prey to and the only way to tackle it is through having a clear direction and understanding of one's brand and how we want it to grow. Well-planned and well-executed measures adopted by marketers to meet their strategic business goals centered on customer satisfaction goes a long way in avoiding marketing mistakes and help build brand value in the long term.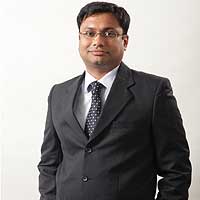 This article is written by Arvind RP, Vice President & Head - Marketing, Kaya Ltd (India) as per his personal research and years of expertise in holding multiple roles in Marketing.