Today's customers are exposed to a lot of information about beauty and personal care, through a plethora of channels like television, internet, newspapers and word-of-mouth. As a result, there is a heightened consciousness of one's own beauty needs. Although many customers prefer physical store experiences, they are also willing to try alternate channels of engagement for the sake of ease and comfort.
This engagement across channels has also grown because of the increased amount of technology being used in every aspect of our lives and across brands. With this multi-point access, brands now have various options to reach out to these customers. This is where the importance of omni-channel approach comes in, where companies can create multiple touch-points for customers, to engage with the brand.
These touch-points not only promote engagement but also provide a holistic customer experience by seamlessly integrating the physical in-store aspects with new age technology-driven elements. While many marketers have come to recognise and leverage their bands across the omni-channel platforms, some brands find this network complex given that it involves multiple channels and stakeholders. Here are a few tips for beauty brands to up their game when it comes to omni-channel strategies:
Focus on the millennial generation
Millennials or GenY in India are emerging to be a key customer community that are new-age, tech-savvy and willing to spend a little extra in return for quality products and services. This community of people falls in the age group of 18 to 34 years, and is interactive, educated, and brand conscious. The virtual world plays a key role in their lives and most decisions are taken with the help of real time technologies. This target audience comprises of a huge chunk of the customer base for beauty and wellness sector, especially for premium products and services. They seek recommendations, rely on reviews and also voice their opinions about brands via various online platforms. Brands should focus on millennials tactfully as they play a significant role in shaping a brand's reputation. Given that they are active on several channels, brands must explore options to track their shopping patterns and online behaviour in order to leverage the brand within this highly lucrative audience. As millennials are technology driven and engage with brands twenty four by seven, there are opportunities for brands to win their trust and loyalty by providing them with targeted solutions. Millennials possess a lot of potential and brands must design a robust omni-channel strategy to connect with them at different levels. This will help the brands manage their expectations by creating a seamless interface for them to experience the brand across multiple channels. At Kaya, we work on creating content for the youth on our social media platforms. In a recent social media campaign, we have created a character Annie who is relatable to every girl out there. The story showcases her aspirations and vulnerabilities and also how she deals with her acne related skin concerns. This has proved to be a very strong content peg for us. Apart from this, we use our social media platforms to educate customers and make them aware about our advanced solutions.
Improve customer experience
Improving customer engagement and experiences is a key to encourage customers to be interested and invested in the brand. A customer with a good experience at an online store will be willing to visit the physical store and vice versa. It is critical at this point to ensure that there is continuity in brand experiences. This not only helps in creating brand loyalty but also promotes positive word-of-mouth which plays a crucial role in today's competitive market space. At Kaya, we focus on providing an enriching customer experience as we believe in delivering quality services for our customer's well-being. We have a team of well-trained and experienced dermatologists who, provide in-depth analysis of the customer's issues with the help of sophisticated diagnostic tools. In terms of online channels, we have a dedicated team of experts who provide tips and guidelines to the customers as well as a team that responds to customer queries and feedback online. The Kaya Blog is a medium through which we connect with our customers and provide details about everyday beauty needs. The Blog is continually updated with insights and information with regard to skin care and hair care from expert professionals. Our customers can also book appointments for their services through our website. Kaya's ecommerce platform, shop. Kaya is also regularly upgraded to provide a seamless and high quality experience. These small yet thoughtful steps make a big difference in improving the customer's brand encounters.
Design the Omni-channel strategy to suit customer needs
The age of smartphone and social media is shaping customers' opinions and perceptions considerably. We observe that customers are looking for information and beauty solutions as per their convenience and most of the time from the comfort of their homes or offices. These real time interactions are being facilitated by technology which enables brands as well as customers to connect easily and effortlessly. By integrating the online and offline channels, brands must cater to their audience round the clock. It is also important to note that all channels are synergized to ensure that the customers have a consistent brand experience. However, as different channels work on different formats, it is possible to customise products and offerings for customers on the basis of their preferences as well as seasonal trends. A good way to design a productive omni-channel strategy is to look at it from the customers' frame of reference by mapping their behaviour and developing effective solutions.
Amplify the role of Loyalty Programs on Omni-Channels
The loyalty programs are a good way to connect with customers to create a long term relationship. Brands can add value points for customers on the basis of their online shopping trends and these can also be used while they are at the stores. This is an example where loyalty programs can help integrate the offline and online interface and encourage customers to have an overall experience of the brand. When customers see value additions across platforms, they engage more actively with the brand and it also helps to create better brand recall in an already cluttered market.
Enhance the in-store experience for customers
Customers in stores are key potential targets who can be given a virtual experience whilst in the physical store. Leveraging the existing physical store, brands can tap into these customers in multiple ways. Brands can make use of internal stakeholders like employees to help customers and guide them with the correct form of information about the brand. They can resonate the brand values for the customers as they represent the brand for the customers. Social media and technology can be used to improve the customer experience by sending the customers relevant promotional offers and discounts in the form of in-store notifications. For instance, design your Omni-channel strategy to help customers get post-sale service in-store for their purchases made online. Many customers prefer to pay online for their purchases made in the store. Brands can make the most of such occasions and leverage and strengthen their omni-channel strategies. By investing in technology in-stores, customer engagement on online platforms can be promoted from within the store. Together, it creates a profitable proposition for the brand and delights customers. Use of digital technology like tablets, touch screens, kiosks etc. are all interactive tools to help customers understand and experience brand's online and offline presence. At Kaya, we have incorporated advanced technologies at various operational levels. Our diagnostic tools are sophisticated and designed to help our dermatologist accurately identify the concern in order to suggest products and services. Our clinics have tablets and smart devices for employees to record customer data which saves time and help maintain customer history. Through our websites customers can interact with dermatologists, book appointments as well as buy Kaya products. In this way, we create a digitized interface in addition to our in-store experience to enable customers to seamlessly engage with the brand.
Build a high-quality network with the help of leading channel partners
With the help of a website and an online store, many brands cater to customers globally without having a physical store. Marketers are developing newer formats to cater to their customers. At Kaya, we have evaluated our customers' needs and developed multiple formats of reaching out to them. We have Kaya Skin Bar, which retails advanced products, that works largely on the shop-in-shop model. Currently we have 133 Kaya Skin Bars across India. Kaya has tied-up with Shoppers Stop, Lifestyle, Central and wellness chains like Health&Glow, NewU and Religare for its range of specialist products.
In addition to a well-developed offline presence, brands should identify partnership opportunities to expand their online presence. It helps increase their presence with relatively lower investments. Such partners offer a well-established distribution network and a considerable customer base. Kaya also partnered with leading online retailers - Flipkart, Purple, Amazon, Nykaa etc. Through such partnerships, brands are ideally positioned to reach out to new customers while giving added convenience to existing customers.
Marketers have various avenues to up their game in the industry today and a strategic omni-channel presence is proving to be a huge game changer. Combining the various channels to leverage the strengths of the brand can help retain today's picky customers and fuel the success of beauty brands in India.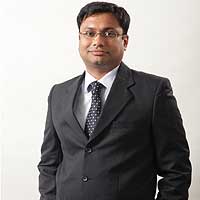 This article is written by Arvind RP, Vice President & Head - Marketing, Kaya Ltd (India), as per his personal experience and research.