Smytten is an invitation-only lifestyle platform that provides its customers an engaging and curated discovery trial and shopping experience for premium products and services. The startup has brought big brands like Sebastian, Truefitt & Hill, L'Occitane, Bottega-di-Lunga Vita, Sportif, Inoho and Haute Chef, among others.
Brainchild of Ex-Unilever and Google executives, Siddhartha Nangia and Swagata Sarangi, the startup has engaged thousands of consumers with over 80 global and national brands on the platform.
"There is a lot of appetite for product startups in the country, but, unfortunately, it has been a very close market, typically, the way distribution works in the country. So, we have a lot of import duty, customs etc. What we again realised is a lot of brands, especially from South Asia, Korea, Europe and America, are seeing India as a high potential market. But due to lack of understanding, price partner and infrastructure, they haven't been able to take a step in. So, what we are providing to these brands is complete end-to-end brand management services, where we essentially work, partner with them in terms of whole brand positioning, to creatives, to essentially their whole advertising, go to market and everything," says Swagat Sarangi, one of the co-founders of Smytten.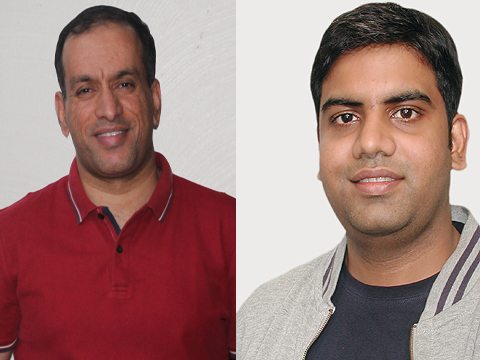 Hardly a year old, the startup has bagged $100 thousand, the early stage seed funding from leading investors of the country.
"We initially raised seed funds from a couple of prolific angel investors including Rajan Anand, who is the MD and VP of Google India, South East Asia. We also raised funds from investors like Anil Srivastava, who is also a prolific angel investor and CEO in the same business space. We launched our product in mid February 2016. For the past four months, we have been out in the market with very good traction and are doubling our profits. We are doubling our user base and revenue every month," says Sarangi.
The startup is into end-to-end management system, so it doesn't work on an affiliate program.
"In terms of pricing, we are a totally non-discounted platform, we don't believe in discounts. This is the reason why we tie up with right partners who believe in brand building and who do not promote discounts," adds Sarangi.
In India, 60 to 65 per cent of customers buy beauty products through offline stores. However it's difficult to find all premium brands in these physical stores.
According to an Ernst & Young report, the beauty industry is expected to double in 10-15 years with China, US, Brazil, India and Japan forecast to become the top markets, which throw up some interesting facts. By 2020, it is estimated that more than half of the high-end consumers will hail from tropical zones with hot and humid climates.