It is observed that 8 out of 10 internet users, at one time or another, have searched for health information on the web. In fact, credible and quality content is the first point of reference for health seekers. Without adequate knowledge, people tend to assume the worst and rush to the doctor after experiencing minor symptoms. Most Indians have to refer to international platforms like Mayo Clinic or WebMD, when seeking clarity on a health issue online.
Healthcare information should not be a hindrance for anyone on the grounds of language. Making this as the basic motto to start a venture, Modasta.com was founded. Within its multilingual format, the founder ensured that the patients are able to choose the language of their choice. Be it English, Hindi, Tamil or Telugu, this system is formulated to suit the language specific modules that are designed by this startup. It is in the process to extend the number of languages. Besides offering the health oriented content, the services of Modasta.com are aimed at offering health forums to exchange knowledge and experiences.
The startup has a vision to expand its vertices by introducing the tele-health segment wherein, online doctor consultation services will be offered by experts. Modasta.com is making a significant difference in the industry with its prospects of becoming the first holistic healthcare service provider for health-seekers across India. The overwhelming response received by this startup includes a staggering user base of 1.5 million + monthly visitors from over 200+ Indian cities.
Elaborating further on the startup culture in the wellness industry, Bikram Barman, Founder of Modasta, interacted with WI Bureau. Here is the edited excerpt: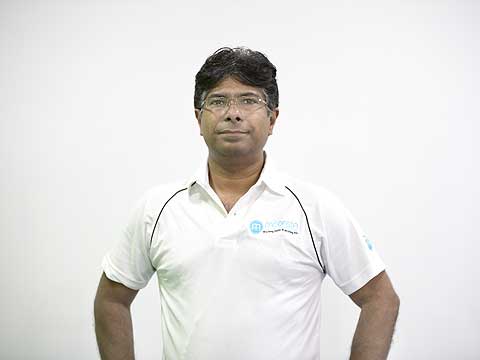 What made you conceptualise this venture/app?
The health information available on the web does not come from trusted sources. Hence, we conceptualised and founded Modasta, which is India's first platform for India centric, reliable and multi-lingual content for Indians by Indian doctors. Modasta delivers authenticated content in the form of articles, videos and audios contributed by doctors and health experts and consumer health forums. We truly believe that Modasta is a game changer for the healthcare industry in India and the platform's multi-lingual offering will enable us to penetrate a wider audience both in urban and rural India.
Is it a bootstrapped venture or you raised funds from investors?
We have raised funds from investors.
Elaborate the funding details. How are you going to utilise this fund?
We recently raised funds of US$1.5 million from a consortium of Mauritius based HNI investors. These funds will be strategically allocated for business growth, technology upgradation, talent acquisition and marketing outreach activities.
With growing rage of eWellness/eHealth in India, do you think start-ups like you may bring a major change in the ecosystem of the Indian healthcare?
Modasta being one of its kind, specifically in Indian ecosystem, there is no one stop platform which provides health, fitness and wellness related content, curated by doctors in multi-lingual format. We are sure that we can create a niche for our platform, in spite of growing competition in startup ecosystem related to health.
Do you think technology can help better in bringing a justified procedure in place in India's healthcare industry? Explain using your business model for instance.
Technology definitely plays an important role in healthcare sector as it is paramount for saving lives and sustaining health. Due to the rapid strides undertaken by technology in healthcare delivery, we are able to penetrate into various cities and even the remotest village in the country. For our particular business, technology plays a crucial role in enabling us to deliver our offering to customers.
What is the biggest challenge of establishing presence in the eHealth space? How do you overcome these challenges?
Our biggest challenge is to live up to the high level of expectations of our growing customer base across different languages and keep them constantly engaged through relevant and trusted medical content created by our doctors.
Define your present geographical presence? Tell us about your city-wise expansion plans.
At present, we are based out of Bangalore and we are still in the process of planning expansion in various cities.
Elaborate your pricing strategy and how you are planning to improve it in a bid to improve growth and profit margins.
Our app is free of cost and so is the registration on the website.
Are you in the process of scaling your venture? Which are the areas you are focusing on for technical upgradation?
Yes, we are scaling our business and we will soon be launching tele-health, which will make us the only company that provides a holistic offering both through information and tele-health services to the Indian health seeker. We will be also upgrading our platform to generate more articles, health tools to maintain healthy lifestyle, booking an appointment with the doctors and video-chat with them on the app.
What are your future plans?
Modasta plans to expand into more languages. We will also be a 360° platform where patients can have online consultation with doctors on our platform as well as access to reliable content for self-care. We also have plans to capture the rural market so as to expand our reach to a wider audience. We would also keep on adding new tools on our app to make it appear engaging and interesting for our users. We want Modasta to be the first point of reference for all things health in India.