Have you ever thought of turning your salon into a big business enterprise? If you do, you are on the right trail. Here are 5 global hair industry trends you may turn into a lucrative business practice.
1. The most talked about hair trend amongst Hollywood actors and celebs are the Hair Insurance provided before hair colour. It prevents hair damage and hair fall while beating the chemicals used in colouring and make tresses much stronger. A simple hair care trend like this entering the Indian market is sure to bloom. Hair colouring is everyone's most desired beauty goal, but is not often accepted by all due to the chemicals used in the process. The hair insurance trend brings in a massive revolution with its promise for a great hair colouring experience, reducing the hair damage and loss. From a business point of view, your unique selling point is clear and will drive sales of your services manifolds.
2. Hair Care Services or hair spa is in demand as the consumers have turned serious about their health, skin and hair. With the international brand franchisees of hair care rituals stepping in the market, the hair spas have favoured quality services to grow and compete in the industry. Hair Rituals help in nourishing, scalp treatments and prevent damage or loss. Thus, resulting in setting up a market place for these quality services. Such rituals include products composed of either natural or synthetic ingredients, which are combined with other cleaning, moisturising or protective substances that are not easily available to the consumers. So the consumers are bound to get their hair spa/ritual done at special hair care service centre or spas, giving birth to a new business opportunity.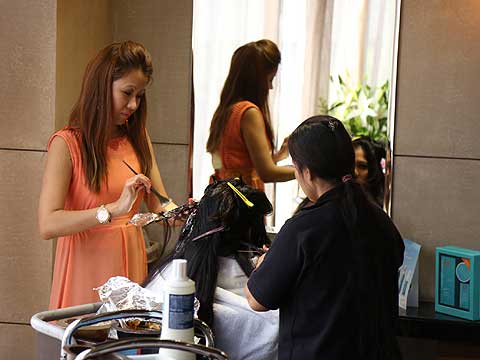 3. The biggest opportunity created in the near future for Hair care market will be producing and selling hair care and Styling Products that would suit the Indian hair types in different seasons. The hair care product's market is growing with demand for services like hair care treatments, hair spa and deep nourishment etc. Intensification in merger and acquisition activities has led to an increased focus on new growth strategies like online retail outlets and personal grooming products. If you see in reality, the global hair care market is vast and is composed of an array of products for different hair types and end user segment. I have many clients asking me about which shampoo or conditioner will suit their hair type. Once they get to know about it, they are either keen to try that product or are still in dilemma of ditching their regular products. However, when you back the product with its niche qualities like weather supported, sulphate free, etc., they are instantly convinced. There has been a market research on consumer behaviour pattern for choosing products when it comes to maintain healthy hair. The report estimated that premium shampoo segment had witnessed the highest sales.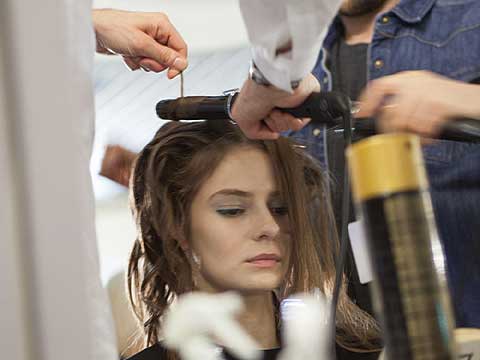 4. After health, the trend is easily followed by Hair gels and accessories or you can even call it hair art. The generation today is enthusiastic and is willing to experiment anything new. So a studio for quality hair styling could also be turned into a successful business layout. In India, however it would take time to sink in but we can see, day to day, a lot more youth and liberated women are willing to take that risk. Hair braiding, beading and contouring are nothing but western hair trends that are now becoming popular amongst Indians and thus, creating an new business opportunity for stylists in the country.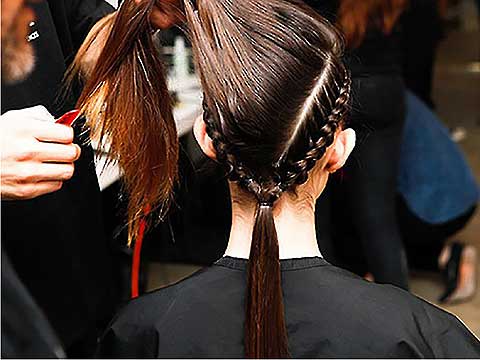 5. There are many more global hair trends that could be turned into future prospects of lucrative business opportunity. However, the one that is trending and is here to stay long is the Hair Extension Business. Hollywood celebrity and youth icons are flaunting it and also inspiring many to try it. Hair extensions give you any desired look which may include short, long, coloured, monotones or many more. I know few outlets already have them, but as a business prospect, you might want to take it up with special hair care services and consultation. Its niche and in demand for being an out of the box hair trend business.