With the growing rage of entrepreneurship among Indians, women are no less in the race of becoming self-reliant. Surprisingly women entrepreneurs in the herbal products segment have built themselves from the scratch and earned adequate profit. However, nothing just simply clicked their fingers and had their way; they have fought tooth and nail and spent day and night, creating a name for themselves.
Here is a list of women entrepreneurs whose relentless zeal, incessant quench for success and willingness to walk that extra mile has broken all myths about their inborn limitations.

1. Vinita Jain, Founder & CEO, Biotique
Vinita Jain is the reticent founder of premium Ayurvedic cosmetics brand Biotique. Jain founded the Biotique range of Ayurvedic beauty and health products in collaboration with a Swiss company. Biotique is a combination of the 5,000-year-old science of Ayurveda and 21st century biotechnology.
"I'm inspired by the likes of IKEA and Giorgio Armani that you can grow a company globally and still keep it privately held. We have not allocated these kinds of figures in the past in a single year," says Jain.
Biotique has 15,000 points of sale, 4,000 multi brand outlets and exports to France, Italy, the Netherlands, Belgium, Spain, the US, Singapore, Malaysia, Nepal, Sri Lanka and Switzerland that contribute to 65 per cent of the business. Biotique is clocking a profitable 35 per cent year-on-year growth and is expected to infuse Rs 450 crore in the current fiscal, its single biggest investment in a year so far, of which Rs 200 crore will be on marketing and the remaining on setting up its second plant. The firm plans to set up a new marketing team, kick off mass media advertising, and explore.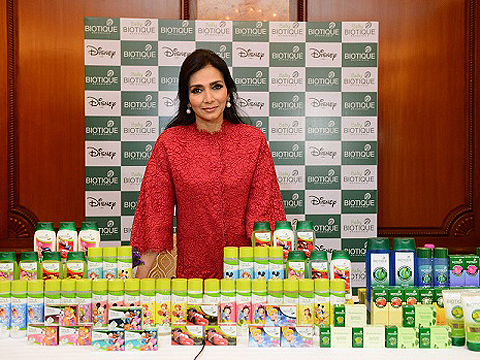 2. Manisha Chopra, Co-Founder-Director, SeaSoul Cosmeceuticals
Indian-origin Manish Chopra has been a pioneer in high-definition make-up in Australia for over a decade. A qualified Engineer, Chopra has trained under some renowned Hollywood make-up directors. The lady has done a two-year-long research in natural products and realised the importance of therapeutic products that heal with nature's goodness.
During her research, Chopra chanced upon the rejuvenating powers of the Dead Sea and gauged how the mud, minerals and salt from this water body could cure and enhance skin, body and spirit. This led to the inception of SeaSoul Cosmeceuticals, a company specialising in manufacture and distribution of skin care products. Buoyed by its success in the B2C space, SeaSoul is geared up to cater to customers across India through various retail formats. Its growth strategy includes the target of opening 200 retail stores over the next three years.
"We have received an overwhelming response to our products as well as to our flagship store. Inspired by this success, we want to take our products to consumers across the country. We will start by expanding our footprint in tier I and II cities like Hyderabad, Bangalore, Jaipur, Solapur and eventually branch out across the length and breadth of the country," she informs.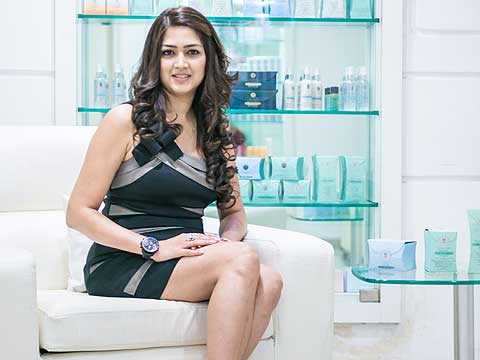 3. Bharti Modi,
Keen interest in beauty forced Bharti Modi to establish a line of Ayurvedic range of beauty treatment products – Vedic Line in 2007, under the aegis of HVM Pvt Ltd. Currently, the brand is supplying products to almost 25,000 beauty salons in India and aiming to increase it upto 40,000 in next 2 years.
"Vedicline was started with an idea of providing most up dated beauty products atmost economical rates. Inspiration behind this brand was concept of Tridosha system from Ayurveda," explained Modi.
Nevertheless, the woman entrepreneur also specialises in beauty treatments and is a research Scholar in Ayurveda Sciences, backed with an impressive record and rich experience in the practice of using volatile plant oils. She is also known for organising and aggressively spreading education among Indian consumers through beauty seminars. So far, she has conducted almost 150 seminars and workshops all across the nation.

4. Crisy Vasan, Founder, Tvam Naturals
An MS in Computer Science and Engineering, Crisy Vasan started herbal products venture Tvam Naturals in 2007 with a desire to promote natural lifestyle in India. Tvam means You in Sanskrit. Thus, the brand intends to encourage consumers to enjoy nature's purest skin care products. Tinned ancient beauty traditions with modern science of skin care, Vasan strive to raise awareness about the beneficial ingredients of nature across India and overseas.
"My belief and conviction was that nature has a lot of healthy and beneficial ingredients that Ayurvedic science had formulated centuries ago. I realised the power of Ayurveda after I myself benefited from it. Thereafter, I started my quest to come up with products and develop a range of hair, face and body care products using natural ingredients and with approved Ayurvedic formulation," Vasan shares, when asked about her foray into wellness products.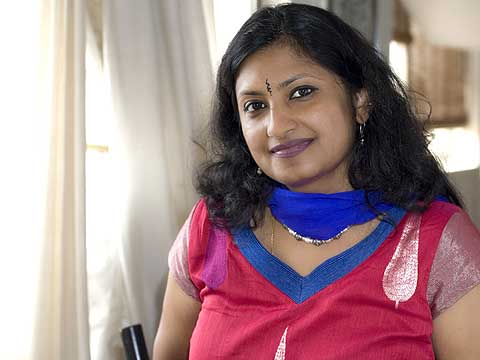 5. Ragini Mehra, Founder, Beauty Source
Entrepreneur and wellness enthusiast Ragini Mehra is an RISD-trained designer by profession, partner at Silhouette Hair & Beauty and founder of Silhouette Retail wherein some of India's premier natural cosmetic labels were launched. Backed with a strong experience of over 12 years in beauty industry, in 2013, Mehra turned her passion into entrepreneurial venture and named it 'Beauty Source'.
"Our strategy is to focus on sales through our website and other online affiliates. We will maintain a brick and mortar presence through very select partners including a few premium spas and salons. Further, our plan is to introduce more brands under the Beauty Source banner in our existing categories as well as new categories like make-up and accessories," says Mehta, the Delhi-based boot strapped venture's founder.