No foundation is complete without worshipping Goddess Laxmi, when it comes to starting a new venture in India. As Goddess Laxmi is known as Goddess of prosperity in a country of faith and superstition, hitting the right chord, Director Pradeep Sarkar has come up with a new short film "Don't Let Her Go" to promote Swachh Bharat Abhiyan or Clean India drive of Modi government.
The short film features Bollywood diva Kangana Ranaut as Goddess Laxmi who disappears every time a man or woman litters.
The highlight of the short film is the voiceover of legendary actor Amitabh Bachchan at the end and cameo of Khallas fame Isha Koppikar apart from other known faces from the film fraternity. The campaign video has created a buzz on social media, and is more likely to lure adequate eyes at the Independence Day fervour across the nation.
Describing the move as a strategic way to encourage people to support hygiene and wellness, Delhi-based Mohit Kumar, who is a Human Resource Consultant, said, "One can go for Swachh Bharat Campaign at their own, but involving neighbours in it is a herculean task. Especially in elite localities where big officers reside and don't support participation of their kids in social causes and patriotic celebrations of Independence Day, instead they opt to go out for movies or eat out with family. I think supporting the government not just through words, but by holding hands and together implementing these campaigns is more essential."
Apparently, in India, practice of defecation in open is among various other reasons of filth and diseases. The country is responsible for the world's 60 per cent of open defecation. Nevertheless, about 11.3 crore households in the country have no access to toilets, and around 10 per cent schools have no toilets for girls.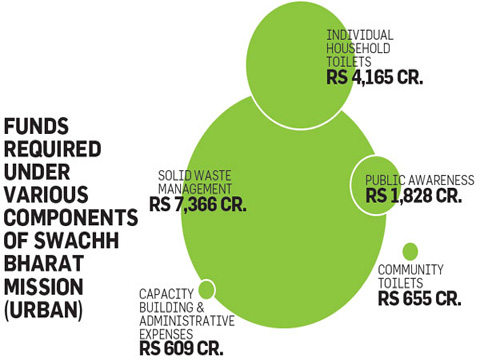 When it comes to the supply of portable water, about 27 per cent of the population, that belongs to the bottom section (0-20 quintile), in rural areas, had supply of drinking water in 2012, says a report by National Sample Survey Office (NSSO). This calls for the use of innovative technology in sanitation and portable water segments to resolve these pressing issues.
Significantly, the short film has not only affected million of online junkies or YouTube follower, but it equally lifts the spirit of National Award winner Ranaut, who found inner wellness in it.
"I studied Vedanta, followed Swami Vivekananda. I learnt how can I uplift myself, uplift energies and make changes. Like, it has various factors, external and internal cleanliness. I started with external cleanliness… It is a basic exercise. When I started adopting that, things started changing in life. Now, I take shower, stay clean and make sure I don't litter. I haven't littered for the past 12 years," said the 29-year-old actress on the sidelines of the release of the short film.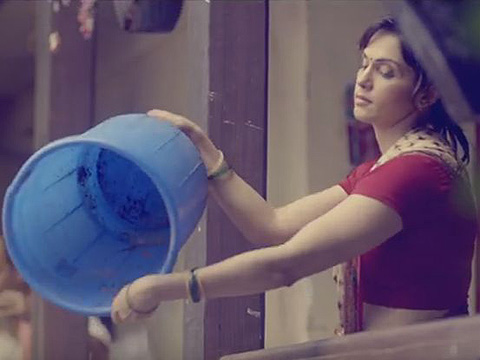 Not just rural areas, but growing filth in urban locals has become a national emergency in India. According to World Bank, illness from lack of hygiene cuts India's gross domestic product (GDP) by 6.4 per cent a year.
Extending the support towards the government initiative, India's leading health and hygiene brand, Eureka Forbes had initiated a mega cleanliness drive, ensuring cleaning of public spaces like railway platforms and police stations.
"The Swachh Bharat Abhiyan by the government will encourage consumers to adopt and embrace better personal and household hygiene and this gives us a great opportunity to bring about a behavioural change among consumers towards adopting healthy cleaning habits. We believe that like charity, cleanliness begins at home. As an organisation, we have always endeavoured towards looking for means to provide and enhance safer and healthier living for our consumers and look forward to garnering the support of the masses and generating awareness through this initiative," said Marzin Shroff, CEO, Direct Sales and Vice President, Eureka Forbes Limited.
The 'Swachh Bharat Abhiyan' aims to achieve a completely clean India by October 2, 2019, which also marks the 150th birth anniversary of Mahatma Gandhi. The mission intends to reach out to all sections of the society through various mediums to make their neighbourhood clean and also inculcate a habit of cleanliness and hygiene, ensuring protection from several health problems. Big celebrities including Hrithik Roshan, Priyanka Chopra, Aamir Khan, Sachin Tendulkar and Sania Mirza have recently joined the campaign.