Pioneer and leader in innovation of hand and foot care products, Margaret Dabbs London (MDL) will now host their treatments and products exclusively at MyGlamm, India's premium 'at home beauty service' and Darpan Sanghvi led Sanghvi Brands.
Announcing the same, Founder & CEO of Sanghvi Brands, Darpan Sanghvi said, "Our association with Margaret Dabbs, who is a trained podiatrist, would allow us to provide services that would not only enhance the hands and feet of the clients, but also pay attention to the detailed specifications in terms of its health. We're thrilled to be associated with Margaret Dabbs London to provide a bespoke service of this stature, at your doorstep!"
Experts will visibly transform the hands and feet of the clients, both male and female, by providing the best pedicure and manicure treatments. The clients can choose from a range of Margaret Dabbs London treatments like Supreme Pedicure and Manicure, Total Pedicure and Manicure, Foot and Hand Massage, Shape and Polish and Shape and French Polish.
"For two brands to collaborate, it is essential that they have similar values and service goals. This partnership between Margaret Dabbs London and Sanghvi Brands is therefore a perfect step towards providing the clients with premium services at premium Salons / Spas and we even enter doorstep services with MyGlamm," opined Jo Gaglani, Director, Sanctum Spa and Wellness Pvt Ltd, who has bought MDL to India.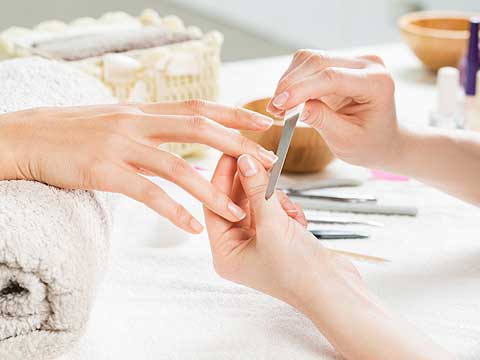 This collaboration is only a stepping stone for a venture of this stature where both the brands look forward to a long standing relationship thereby providing the best of services to their clientele.
Margaret Dabbs London is world renowned for its luxurious, innovative and effective products and treatments which result in fabulous hands and feet. Not surprisingly, Margaret Dabbs London products are retailed in some of the most prestigious locations worldwide.
Pioneers of the medical pedicure and anti-ageing manicure, MDL treatments and products have earned a strong repute amongst its distinctive global clientele.