Recently, I read an article on LinkedIn on the above subject and since I have spent many years and passion in this industry, doing well…here are my two bits.
Firstly, I was astonished at how much that article can be applied in the Indian context, even though the author was based out of UK and he would have also used the UK industry as a reference point, well, most of which is correctly captured in the article. It's the mind set or perception of easy money and then the need to validate oneself.
The article made me think, why with so many people in the fray we are not able to find any solution?
In India there are two key issues, first of which is promoter background, most of the 'good' gyms or health clubs are from promoters who have a successful first and something even second and third line of business, so the thinking goes 'I have a place, it seems easy, let's do it', 'my son, daughter or wife wants to do it, seems okay, also there seems a lot of glamour… So let's do it.'
Take a stock in India, see how many of the gyms or health clubs fit the mould.
That's the root cause of all the problems. Every industry goes through issues, but when one does and your life depends on correcting it, that's when ideas and entrepreneurship thrive and answers come. The key that your life must depend on is 'getting it right'.
We now have another big problem, especially for new entrants who may not even fit into the mould.
Some years back, we heard of a gym floated by IIM-A guys at Ahmedabad , which I believe is now shut or sold off or passed on to someone else (not quite sure but it's one of the above).
These were brilliant people, they would have surely studied everything, they would have crunched data, met people, listened to many, then why did it go wrong?
Now this is the second issue. Simply the entire context, history, background of this industry from one collects data and draws inferences has gone so wrong that for a newcomer it's impossible to know that the very basis of their thesis is itself wrong.
But how will they know this? Who will tell them? And if someone does, it may look preposterous as then we are left with no background, no history for the industry, and that is not comfortable at all.
So what am I saying?
All am saying is, we forget everything and only see the customer and see what he is saying, why a Cross FIT becomes a success or a CURVES becomes a big success (there may be issues now but only time will tell if they last for long). I have been part of two fitness chains, which actually don't fit the mould. They run the business as their bread and butter, there is no second or third line of business – this is 'The BUSINESS', so what is stopping them from finding THE SOLUTION? To me, it is constant reference to history and looking in the past. Again, here both the entities are very different, so what will apply to one doesn't apply to the other.
One for example, may find answers in seeing what the brand actually means to the customer and possibly stripping of sundries and get down to bare basics easily replicable model. For others, it may be to build a Health club, which boasts of premiumness (not just of facilities but in services too).
Right now, my humble opinion is it's all mixed up. The smaller players and even bigger players who fit into the mould, to my mind have no chance - it's a question of time.
Again digitisation and technology will disrupt all. I myself now run a successful online proactive model. I did not use any reference to my past, perhaps that's why the business is so successful. We let our clients define our business. I believe the answer is simple; each player will have their own unique answers, but the current commoditised confused version of a gym or health club with things thrown in will not work, it won't last long.
Overview
The future will be with those who look at where they are now, look hard as to what their clients are trying to tell them and simply reinvent. There is no BIG Change, there is NO major NEW MODEL coming your way. Answers will come in the little things and listening to the clients.
So, once you are clear whether you want to be a plain vanilla model or a premium full service health club or may serve niche audience like CrossFit or others of the same kind, go all out hammer and tongs to serve the clients.
Of course you must have a REAL perspective of financials, the inputs cost, the maintenance costs, the people cost, all of these are not as simple as they look, but not too difficult to factor in, if one sits down and looks at HARD NUMBERS.
It's about knowing your client and trust me when I say that Indian customers are very different from the ones sitting in Australia. For that matter, even a customer in the Southern region of our country behaves differently from the one residing in Punjab or Amritsar. In fact, big metros like Delhi and Mumbai are far different from each other. You can't listen to all, but there are certain truths, certain underlying commonalities that are always there – it needs a lot of FRANKNESS and COURAGE to see and then be true to your fabric, if you're an existing gym chain.
So much more can be spoken, so much more can be done, I can go on and on. But hopefully time will come when some players who have a stake in that industry will still stand up to listen.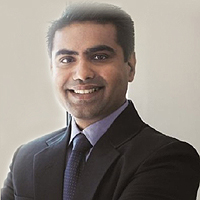 This article is written by Vishal Rupani, Co-founder & CEO, Balance Nutrition, as per his personal research and experience. Backed with a strong hold of 15years in the health and fitness industry, Rupani has incubated healthtech company- www.balancenutrition.in and is set to launch thinqFit.com.