Taking up the challenge to make healthcare services affordable and accessible to the common man, entrepreneurs are using technology and digitalisation to disrupt the healthcare services space. The need to make quality healthcare accessible to India's billion plus population has spawned a new breed of healthcare ventures in the country.
The rising demand for better care along with technological advancements has aided the emergence of new ventures in the Indian healthcare sector. New innovations have been introduced that are majorly centred around improving and enhancing connectivity between doctors and patients and easy delivery of medicines. With on-demand home healthcare and diagnostic lab tests gaining grounds, healthcare ventures are becoming popular in India. In 2015, approximately 300 ventures in the healthcare sector emerged in the country.
Need for new healthcare ventures: A widening gap between the needs of patients and the offerings of traditional models of healthcare services has emerged as a major challenge. It adds to the inaccessibility and unaffordability of healthcare services for majority of the population. Further, there is an urgent need to accommodate the growing healthcare requirements of the country. All these factors, collectively, have motivated ventures to innovate and identify better healthcare solutions. New healthcare ventures can help bring leading technologies to the healthcare sector. They have the potential to emergeas a key member in the healthcare ecosystem through their innovations. New ventures could help India move beyond its existing capabilities — from being a manufacturer of generic drugs to drug discovery. The convenience of managing day-to-day healthcare and wellness needs is also being identified as a major challenge. People find it difficult to take time out from their daily routines for health and wellness-related activities. New models of aggregators have emerged that are targeting these aspects to enhance the society's health.
Role of new healthcare ventures: New healthcare ventures are revolutionising the delivery of healthcare in India. They are bridging the gap between healthcare service providers and end-users through applications and social networks, robots and complex simulators. Healthcare ventures have also helped in the reduction of travel expenditure for patients, long hours of waiting for their appointments and follow-ups with doctors. Healthcare ventures have also offered people the ease of access to their medical history in a digital format, as well as finding healthcare professionals in proximity to them.
Healthcare services could be made easily accessible and affordable for the general masses. For affordability, insurance alone cannot address the challenges associated with expenses, such as consultation with doctors, diagnostic tests and medicines. Hence, healthcare ventures are trying to innovate and creatively think of ways to lower healthcare costs. They are leveraging technology and digital systems to offer advanced treatments (accessible at home) at a much lower cost than that charged by private players. Cumulative efforts and positive changes in consumer behaviour are helping ventures in the Indian healthcare sector to make the transition from remedial care to a more holistic, preventive healthcare.
Opportunities ahead: The healthcare market in India is vast and disorganised, offering ample opportunities for innovative healthcare ventures to establish a niche for themselves. Healthcare ventures stand to gain by facilitating accessible and affordable services. For example, an affordable medical device that prevents communicable diseases or a platform connecting diagnostic centres and hospitals worldwide can make identification of a common ailment much easier. This could save valuable time in diagnosis and also help build a thorough database of treatments. However, currently, the availability of doctors and nurses in India is low due to the limited number of medical professionals in the country. According to the Medical Council of India (MCI), the doctor–patient ratio in India is 1:1,674 against the World Health Organisation (WHO) norm of 1:10,000. The country observes 253 deaths per 100,000 people every year due to communicable diseases, which is higher than the global average of 1781.
Besides the lack of overall healthcare infrastructure, another major concern for India's healthcare sector is the low level of medically insured population and high out-of-pocket expenditure. In India, only 20 per cent of the population has medical insurance. Due to low insurance penetration, over 60 per cent of the total medical costs are by and large paid by people from their own reserves. Healthcare ventures may target this identified challenge and come up with innovative models to help people get insured on a large scale. The success of healthcare ventures in India has been due to their acceptance and support from all the sections of the society. They have emerged asenablers, accelerators and incubators, providing growth and decision-making tools to individuals as well as to the business ecosystem. From advising on government policies to acting as market catalysts, they help define the growth of young ventures. The Indian healthcare venture ecosystem, hence, is expected to flourish having outgrown its immaturity and inexperience — driven by factors such as, substantial funding, increased Mergers and Acquisitions (M&A)and consolidation activities, evolving technology and a rapidly increasing domestic market.
However, to tap this opportunity successfully, challenges pertaining to logistics, payments and infrastructure need to be tackled aptly. Healthcare ventures in India may possibly become an integral part of the economy, only if people other than the urban population of the country derive benefits from them. Further, approximately 70 per cent of the population living in rural areas — having no or limited access to hospitals and clinics — offer space for experimental business models and help healthcare ventures with a growth platform. This is an area where healthcare ventures can act as a much needed facilitator to help people reach hospitals. Given the opportunities, the future of healthcare ventures is expected to be positive.
This article has been authored by Sanjay Dalmia, Promoter, Dalmia Medica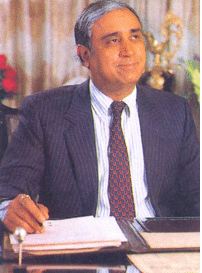 re