Globally renowned F45 is a functional training system from Australia, forayed into Indian market in February 2015. The brand had launched its first fitness studio in Hyderabad.
The term F45 stands for Functional 45 minute high-intensity, interval training (or HIIT) with short fifteen second gap to relax in between. Its training offers its clients a team-based, highly immersive fitness experience that is engaging, innovative and result-oriented.
The revolutionary approach to fitness has been supported by a simple, low-cost yet high profitable business model.
"The reason why F45 fits India so well is because in India or any part of the world, people are not fit in accordance to their age. Normal people like you and me are not aware of what's involved in body building or exercising, when to do exercise for upper and lower body and which muscle to focus on, is a big question and that part needs to be addressed," said Pradeep Palli, Director, F45 training India.
Further, in an exclusive conversation with Palli, Wellness India unraveled the business opportunities and franchise expansion plans. Edited excerpt:
About F45
F45 is purely a functional training model. We have end number of programs and every day, the programs which are conducted are different. The reason why people are not motivated to join the gym is the monotonous routine where they have to use the same machines and same exercises. Due to this, people lose interest and do not want to hit the gym. However, at F45, if you come for 2 years in a row, you will never repeat the workout again. That's the beauty which means, there is a variety in workout every single day and people are not bored. We formed great cult in India at F45. I have people who say that they sleep and wake up early to attend F45 session. I am not going to party on Friday night because I want to attend Saturday morning Bollywood session (Zumba or aerobics), that exciting is an F45 session.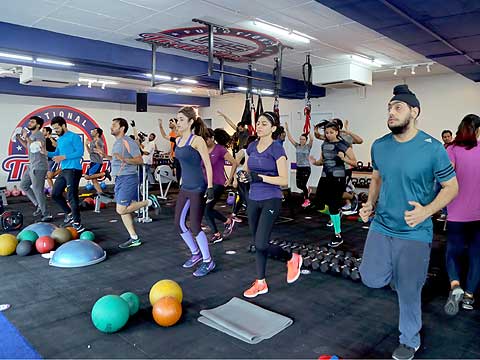 Journey so far
Like every other Indian entrepreneur, I did engineering and went to Australia to do my MBA and was doing a 9 to 5 job. I was earning enough money than I imagined and was really happy. But, I could see in my own family and people around me, who were not fit or they could give their 100 per cent to get back in shape. I have been an athlete myself, was really good at sports throughout my life. But, if you look at people around you and notice that they are not at the same level, you tend to feel like helping them. When I saw all my friends and family in Australia, I felt like contributing to it. So, I planned to join fitness training and nutrition course from Australia. I started training my friends and family members in Australia. At an instance, I came across a person who said 2 years ago, his life was going downwards and after training with us, he lost so much weight that he felt alive again. His relationship got better, his sex life got better and everything else also improved. His level of confidence got increased. If I can make such a huge impact in one person's life and I only have 24 hours in a day to do so, then, I just want it to be multiplied by end number of times. So, I thought about finding a model where I could change lives of millions and that's how we made F45.
Franchise saga
F45 opened in India in February 2015. In the first six months and even in the first year, a lot of people asked me about franchising, but, we wanted to develop a proper model where it's very different in Australia. There, everybody who takes franchising is a personal trainer, so you don't need to put in much effort in making your franchise a successful one. But, there are a lot of business people who want to take it as a business opportunity. However, I didn't want to just give the franchise and make money. Instead, I would opt to select the right people, who share similar passion and that's why it took us so long to take aggressive franchise expansion. Even now, people say that in a year and half you would have grown so much. But if I would have not really cared about anything but money, I could have sold 50 studios by now. But I nearly started selling studios in last 3 months.
Eligibility of franchisee
Yes, at present, we are offering franchisee. Eligibility is we cherry pick whom we want to work with. Like I said, there are lot of people who have been expressing their interest in franchising, but, I personally met each of them and see where their passion lies. If it is just the money making business they want, we don't work with them, unless they have real passion and interest in the fitness business. It's the only selection criteria and with regards to investment, for tier II cities, it will cost Rs60-65 lakhs and for tier I and metro cities, we're talking about Rs75-80 lakh for the studio opening.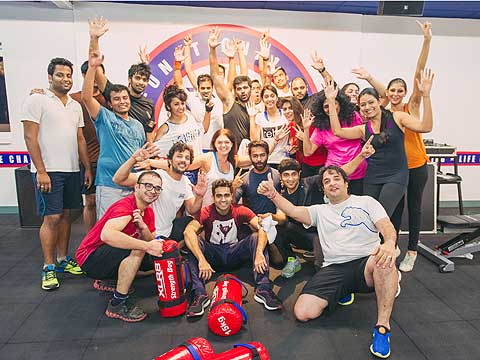 No. of studios operating
Right now, we have 7 functional studios and there are 6 more opening by the end of August (2016). We have on-papers sold another 8 or 9. By the end of 2016, we will have at least 25 studios operational and we are the fastest growing fitness business in India.
Geographical presence
We have been getting queries from people hailing from Delhi, Mumbai, Gurgaon and Raipur. In fact, Raipur outlet will open by the end of August. We have Pune, Chandigarh and Delhi to be operational by mid September.
Current turnover and ROI
My vision is to make F45 the biggest fitness brand in India. We are very well on the way, so, basically, everything (profit) we make right now, we are putting it back, so that it grows quickly. We create world-class functional training studios across India and that's what we're working towards. With our first studio which we opened a year ago, we made ROI in the seventh month and our second and third studios opened and hit the fastest 100 members in a short span of time. All these studios are heading towards their ROI within first one and half year. There is not many businesses which give you return on investment in 2 years, forget about 5-7 years.
City wise presence
We have 3 studios opened in Bangalore, 2 studios in Hyderabad, 1 in Vijayawada, 2 in Chennai coming up next month, 1 in Raipur and 2 in Delhi, 1 in Chandigarh and 1 in Gurgaon by the end of the year.
Market competition
There is no competition for us in India. The kind of system we developed and the training methodology we have, we are at least a decade ahead than any other fitness brand, forget about India, but across the world. That's why we are one of the fastest growing fitness network and now we are doing that in India as well.
Creating awareness among consumers
In this sane age, people will not consume what you're selling. People should like it and someone recommend it to them or they should have already used it to consume the product or service. What we have done is, we have opened flagship stores first in Hyderabad and then in Bangalore. They started building interest by experiencing it themselves. Most of the franchisees who buy our franchise are our members. The Bangalore outlets are opened by our members, even the Vijayawada and Hyderabad was opened by our members.
Quality maintenance in franchisee
It is pretty simple, as that is our number 1 goal and it is the very reason why we have grown very organically and bit slowly from a last one and half year. We handheld our trainers and train them. We make every trainer that works in F45 a world class trainer. We take care of the turn key solution as well, so when we give acute vigilance to the interior, branding and in-house solutions or third parties, who are cherry picked. We maintain the quality of studio; trainers and we give them the exact experience that the client will get when they go to any other studio.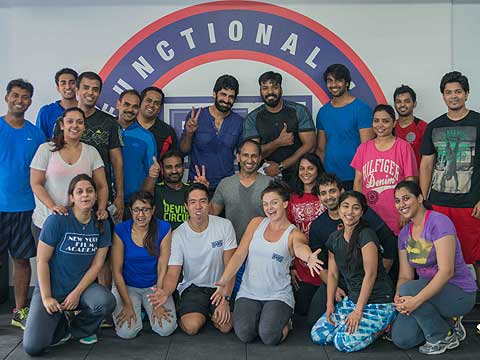 Reviving fitness practices
100 per cent, we have a cloud based system and every studio is on same page.
Expansion 2020
By 2020, we are aiming to open 250 studios across India. Personally, I am not familiar with different states and regions in India because I haven't traveled much. But, we are doing our research now on which cities have more scope and which cities should be targeting first. It is going to be the next way to act.
Fitness in India
When you look at personal training industry in India, don't take me wrong, even though some really good personal trainers are there, but about 99 per cent of the trainers have no professional qualification. They really don't know what the clients want and what they are giving them while training the consumers. We want to come up with a model where every session is a personal training session. At the same time, it involves the whole group which means people are self motivated. Imagine, being human, we like to be in a group, party in group, go out for a party in group, so, why do we have to go to gym alone putting headphones on. That's the most boring part! You must have seen on Facebook or on any other social media channel, people talk about motivation about gym because they are not motivated. The only reason behind making people motivated is to make it fun.