From childhood to old age, Indian consumers tend to implement the ancient science of Ayurveda in some way or the other, sometimes in the form of home remedies for common ailments or in the form of beauty treatments to improve skin texture or remove scars. This connect with the roots of the traditional practice has always made their trust strong over natural ingredients based Ayurvedic products and cosmetics.
Offering the same roots of traditional practice in trendy packs, scores of small, medium and big companies have unleashed new avenues of opportunities in the Indian wellness space.
Significantly, as per the findings of Euromonitor International, the traditional beauty products performed well in 2015, posting current value growth of 10 per cent, albeit slower than the 12 per cent CAGR of the review period. The steady performance of the segment can be attributed to the category's longstanding presence as well as consumer perception about Ayurvedic products being safe and with no side-effects compared to allopathic alternatives.
The market is only beginning to get populated with Ayurvedic brands and cosmetic products and it will be a while until it gets too crowded.
"Increasing demand for natural and Ayurvedic beauty products over the review period has led to heightened competition in this area. Players such as Patanjali Ayurveda, Hindustan Unilever, Colgate-Palmolive India, Dabur India, Emami Ltd, Marico and Godrej Consumer Products have introduced range of new products, targeting the masses during 2015. The mass players like Dabur, Emami and Patanjali are expected to continue educating Indian consumers about the benefits of Ayurvedic products through aggressive product promotions and in-store displays. These brands are also expected to focus on expanding distribution over the forecast period in order to increase penetration and reach," explained Shreyansh Kocheri, Research Analyst at Euromonitor International.
Himalaya, Forest Essentials, Kama Ayurveda and Biotique are some of the most established Ayurvedic cosmetic brands the Wellness Industry has given birth to. In fact, the French cosmetics company L'Oréal has also unveiled its plans to establish its research centre in India to delve into natural active ingredients in cosmetics. This clearly means, not just Indian companies, but global brands are also unleashing the unexplored potential of India's Ancient science of Ayurveda.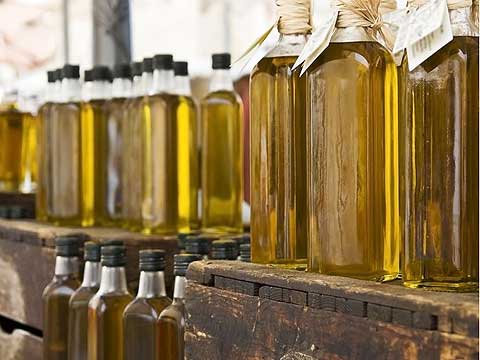 "This research and innovation centre is a tribute to India's scientific excellence. It is designed to become a laboratory of innovation for Indian beauty and a source of inspiration for the rest of the world," Laurent Attal, Executive VP of Research and Innovation for L'Oréal, had stated in a press statement.
Similarly, various other Ayurvedic products manufacturers are investing in research to produce more effective products as they compete with synthetic brands.
Lack of standardisation, documentation and quality control are some of the key issues facing this industry. Chemical adulteration is another problem which negates the value and USP of these products.
Consumers are more aware and better informed than before and are becoming conscious of the ingredients that go into the products that they use and are averse to chemicals that are known to cause side effects.
"In big metros like Bengaluru and states like Kerala, people have great awareness when it comes to traditional herbs. People would buy herbal oils for hair care rather than taking a hair spa. In many urban households, Naturopathy and Vedic treatments are preferred and they shell out huge lumpsum for this kind rather than for a well set spa. There is great response and hence Southern India is a great market for herbal and Ayurveda beauty care products. While In north India, I don't see that much awareness or demand for these products. Hence, the market here is large but at the nascent stage. People like to venture into Ayurvedic care but are less aware," said Vishal Bhandari, Founder, SoulTree Cosmetics.
On the supply side, companies are engaging in advanced research of plant-derived peptides, encapsulated actives, active plant stem cells, complex extraction processes, and clinical testing to deliver products that are acceptable to the well-informed customers.
The market for Ayurvedic cosmetics products in India is expected to grow at a rapid pace over the coming decades. The market is only beginning to get populated with Ayurvedic brands and it will be a while until it gets too crowded.
Today, the Indian cosmetics industry has a plethora of herbal cosmetic brands like Forest Essentials, Biotique, Himalaya, Blossom Kochhar, VLCC, Dabur and Lotus; and many more are adding to the list. In addition to a widening base of consumers, color cosmetics and anti-aging and anti-wrinkle creams are expected to be the future drivers of growth in this segment.