Own a resort and are looking at converting it into a retreat?
Does the idea of your staff wearing white Kurtas, with a welcome Aarti, a strong wellness program, assisting individuals to Re-treat themselves appeal to you?
Do you want to be part of the trillion dollar industry?
No you won't need to convert your Table tennis room into a chanting room, neither do you have to convert your conference room into a yoga room, all you require to do is to focus on the customer journey, from the time they jump online to your website, to your phone answering service, to their check-in and of course their journey from check-in to check out, and most importantly the follow up process, from check out to their return business, which is the secret of any successful business.
The language needs to be scripted, rehearsed and synchronised between the team, this is one element of your turn key project that will not only give you the edge, but leave your customers/ patients with a sense of security, and the possible booking in again.
In my International opinion, I have seen some brand spanking Retreats, with the best of equipment and fads, from cold laser technology, oxygen chambers to anti ageing lymphatic draining technology, and they most of them fall short of a good customer journey, especially post check out.
Moving from a resort to a retreat, the most important thing to remember is that most retreat goers would be your patients and not clients or customers, they are coming to you for a cure, healing, to simply treat themselves to some R&R and self-time they have not invested in for a long time.
Here are the top 5 tips to convert your Resort to a Retreat:
1.Identify your target market: If your target is the International Patient, Investing in a very good Ayurvedic Doctor and his team would be the first point of protocol. If you are looking at targeting your local market, then investing in a Western nutritionist or Medical nutritionist would be more lucrative.Just that we as Indians seem to want what the west has used and the International Patient is looking for a more holistic treatment.
2.Modify your Language: Online, over the phone, on your brochures, your welcome greeting, the customer journey and the post check out email, all must have a modified language focusing on the Healing and Re-treat process, let the language be more about the patient's healing, speaking about rest, recovery, the treatments offer at the retreat, bringing the patient back to understanding the purpose of the visit. Assisting the patient to stay focused on the Re-treat process. Rather than speaking about the food and beverage, focus more on the healing, nurturing treatments, classes and or health and wellness tips.
3.Invest in your top three: Your General Manager, Your Doctor and Your Operations Manager, this will make or break the Resort to Retreat conversion, don't be penny wise pound foolish, invest in the right person, not necessarily the best person, groom them to suit your vision, mission and implementation program. Make sure they have some hospitality background, but most importantly make sure they live what they preach, i.e they are living a retreat life. I don't see your chances of success being very high if you continue to work with your Resort template, as the Retreat Patient has very different needs to a Resort customer.
4.Offer Two Night, There Night, Five night + packages: Try not to be too rigid in your packages, but don't over offer, I would suggest offering three or maximum four options, with the fourth option being 'create your own', The two night option is an ideal platform to showcase your longer programs, and can act as an ideal "try before you buy' option.
5.Systems and Procedures: Start at A and end at Z, do it every day, every week, every month, be thorough in your systems and procedures on how to welcome your patients, curate their journey, personalise their programs, but at the same time follow the procedures, and implement the systems. Every team member should be following the script, following the template, keeping things simple and easy.
The above tips are the blue print to a successful turnkey project which shall help one to turn their resorts into wellness retreats.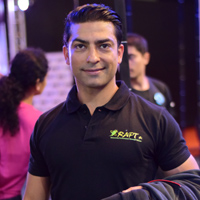 This article has been authored by Prameet Kotak, Holistic Wellness Expert.