Innovations have always been a part of growing and expanding markets. Technology has helped many industries to move forward and acquire the success they have today. Various healthcare innovations have made their way in the healthcare industry and many more are yet to come with technology and ideas forming the perfect formula together.
Instead of using a biopsied tissue, this genetic testing mechanism uses a patient's blood, plasma, serum or urine. They are less risky for the patients and are easier to obtain. The FDA had approved the first liquid biopsy in June 2016.
With the advancement in the way things are done, artificial intelligence has started taking charge of many processes in the healthcare sector. Humanoid robots have started making their debut in the market as they can interpret human body language and read emotions. In no time, AI will be making processes happen smoothly and the healthcare industry sees their future in it.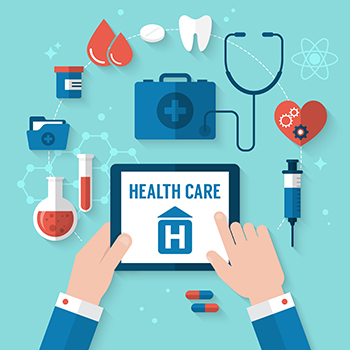 Robotic surgery is catching up fast as innovation has given it the perfect wings to take flight into the healthcare market. The latest robotic model that has been introduced is designed for complex surgeries. The model allows for automatic repositioning and is making its spot in the healthcare market.
Smart Glasses for the Visually Impaired
It becomes really difficult to navigate when a person is visually impaired. Various technological innovations are helping blind people to experience what feels to be able to see. Smart glasses are the way ahead in helping the visually impaired people to interpret what they see in real time with the help of an agent who talks them through the situation.
Fluorescent Endoscopic Imaging
Malignant tissue is undetectable under normal lights which make it tough to distinguish them from healthy tissues. In Fluorescent endoscopic imaging, indocyanine green imaging highlights the malignant tissues during an endoscopy and helps in differentiating between the healthy tissue and the malignant tissues.
Expert Speak
Healthcare innovations are in a consolidation phase for last decade. Multiple small modifications and innovations are being introduced on regular basis to help deliver safe care to patients. This phase is as essential as big bang innovations which happens only 2-3 times in a century. Healthcare is focussing more on safety and accreditations with the resultant improved quality of deliverables. Healthcare in India is rapidly evolving due to enhanced corporatisation. Tertiary care hospitals are built beyond metro cities in B and C class cities. This has become possible due to indigenisation of health care industry in last 2 decades and availability of low cost health care infrastructure. If given proper policy impetus, healthcare industry is likely to be the fastest growing sector in next decade. Innovations are trans-sectorial and their impact is visible in every aspect of medical practice. Better pharmaceutical products result in safer anaesthesia, better diabetes/blood pressure control, avoidance of surgery in prostate disease, malaria control etc with reduction of hospital stay and reduction in number of deaths. Similarly surgical innovations help avoid injuries during surgery and less invasive procedures. Minimally invasive and robotic surgeries reduce pain, hospital stay, infections and helps reduce recovery time so people can resume work early. Since I perform only bariatric and metabolic surgeries, I can quote few examples -Optical trocars help avoid blind insertion in laparoscopy and thus life threatening injuries can be avoided, New energy devices helps secure division of tissues during surgery thus reducing possibility of bleeding after surgery, Motorised staplers helps achieve uniform and human error proof stapling of intestine, Barbed sutures helps achieve secure tissue closure, Adjustable gastric balloon are better tolerated than older non-adjustable ones. This list is endless since each successful innovation maybe a small step by industry but has a large impact on safe outcome for humanity, says Dr Ramen Goel, Director, Center for Bariatric & Metabolic Surgery, Wockhardt Hospitals.
The incidence of infertility has increased over the decades mainly due to delayed marriages, increased use of contraceptives, urbanization, life style patterns - alcohol intake and smoking, PCOS, endometriosis, STIs, stress, obesity etc. It is estimated that there are around 27.5 million infertile couples in India and only about 1% of these are currently accessing treatment. 2015 saw approximately only around 100,000 IVF cycles were performed. The IVF market has grown at a CAGR of 18% in the last decade despite this the IVF market is highly under-penetrated with demand being 9 to 12 times higher than the current market, even in large metro cities. We face a serious challenge of high infertility rate and significantly low treatment rates.
IVF market is expected to grow at a CAGR of ~20% thus estimating 260,000 cycles in the year 2020. There is a trend towards blastocyst culture (growing the embryo till day 5 in the lab), this increases the clinical pregnancy rate. Also, there is a trend towards transferring just one embryo at a time called elective single embryo transfer eSET, this modification has also shown an improvement in the pregnancy rates. The trend of egg freezing as a method of fertility preservation, both for social and medical reasons, is taking momentum. Egg freezing by vitrification is a safe and effective technique where a woman's eggs can be stored in a frozen state to be used in the making of embryos later on. Another exciting advance is minimal stimulation IVF; this has shown exciting results in women who have reduced ovarian reserve. The entire above are now routinely available in India, says Dr Rajalaxmi Walavalkar, Consultant, IVF and Reproductive surgery, Cocoon Fertility.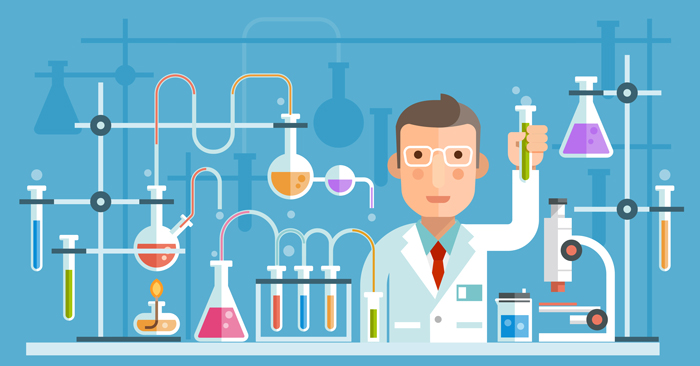 Conclusion
Moving ahead is the way of life and every industry abides by that. Healthcare industry has a lot to offer to the consumers and with the latest innovative entries in the market, it has become easier for the consumers to take good care of themselves. Such innovations not only add to the expansion of their industry but also help to lessen up the burden of going through long and complex procedures for the betterment of health in human beings.