Every business needs consumers to move ahead. Getting the customer to remain loyal to the brand may seem a little tricky to do but practically, it is not. Customer loyalty is what brands swear by and plays a big role in taking forward or pushing backwards any brand. There are certain points which every business should keep in mind if they want to develop a healthy and long relationship with their existing consumer base.
Knowing your customer is really important if you want to keep them. What your customers want, how they want it, what other needs they have etc are some questions every business in the wellness industry should ask themselves. Interacting with the consumers and doping a brief research about and around them is crucial to provide them with exemplary services and never lose them.
Social Media – Stay Connected
In the age of so many social media platforms like Facebook, Twitter, Instagram, Snapchat and lots more, it is required to connect to your consumers on each one of them. Reaching out to consumers and interacting with them not only improves the brand- consumer relationship but also establishes a recall value for the business among the consumers. Popping up on the potential consumers' news feed brings in new clients while the same happening with the existing clients makes them stay with the brand.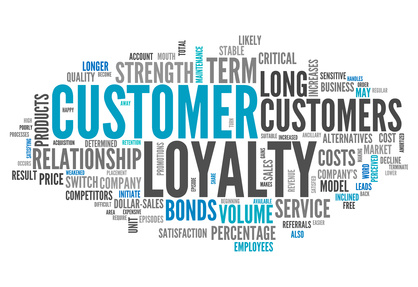 Every customer loves a good customer service which caters to their needs and gives them a priority. Online customer services which make the consumers feel important and well attended to help in making a strong bond between the brand and the clients. Every customer has something or the other which they want to convey to the brand. Hearing them out and getting back to them with the best from them is something which holds important in order to maintain customer loyalty.
Loyalty Programs to Pamper
Discounts, attractive packages, coupons etc have the magic to bring new customers as well as keep the old ones. Loyalty programs help in retaining customers as everyone loves a good offer or discount on their favourite services. Implementing online loyalty programs involve providing email coupons or codes and giving loyalty points for certain actions. This helps in indulging the consumers and maintaining a healthy rapport with them which will ensure that they don't leave you.
Customer Reviews- The Way to Improvement
Every brand finds it crucial to know what the consumers think about them. As important as it is to let them know the brand's thoughts and commitment level for them, just like that it's a need to know their thoughts for the brand. Customer reviews are a way to find out what image the consumers have for the brand and its services. This not only helps to bring improvement in the services but also builds a medium to connect with the consumers. Making the consumer reviews a clear focus of a brand's website is a way of showing that they do care about what their customers say. This will surely ensure their loyalty towards the brand.
Expert Speak
Consumers are moving very fast. There is a rise in the population of people who are aware of the salon and spa services. We see more and more consumers coming in and are also getting exposed to matter. The widespread exposure being caused by digital media is very large. A very big part of our population is penetrated digitally. The consumers are a lot aware now about their well-being and that is why wellness is the fastest growing segment of the industry, says Anurag Mathur, Partner- Consumer Goods and Retail, PwC India.
Guest Experience is the ultimate decision-maker for the success of any brand in hospitality as an industry. It hence becomes important that guest preferences, requirements, do's and don'ts are all being recorded and shared with the concerned staff to ensure a great guest feedback at the end of their stay. Being a wellness resort, customisation of every wellness program as per the guests' health goal is critical. In order to help them achieve their wellness goals, data analytics play a key role in helping the staff give them the most suitable solutions for their desired results. With all this personal and customised data, it becomes imperative for us as a company to safeguard this data. Today, cyber crimes are at it's all time peak with 'data' being worth millions. In such scenario, it is extremely critical for us to protect this data and ensure maximum security around the software to avoid a breach. We assure maximum safety and data privacy to our guests and would like to continue to exceed their expectations with the help of walls and measures taken by our IT department, says Nikhil Kapur, Founder and Director, Atmantan Wellness Centre. 
Conclusion
Customers do need to feel that they are needed by the brand. While some businesses might be losing on their consumers due to the very fact that they are not making them feel wanted and tended, other brands are cashing in all the love and loyalty of the consumers just because they know how to keep them involved and engaged. Customer loyalty is a crucial part of every business to success and keeping in front some points will help them to ensure they receive the support of their customers.