Yellow Tie Hospitality Management, an India-based Food & Beverages (F&B) Franchise Management Company, introduces American Heritage brand Genuine Broaster Chicken to the city of Kolkata.
Launched on 23rd November, 2016, the outlet opens in the City of Joy just months following the launch of its 3rd QSR outlet in Surat, Gujarat.
With its swift expansion plans, the brand boasts of becoming a 50 outlet chain by 2017.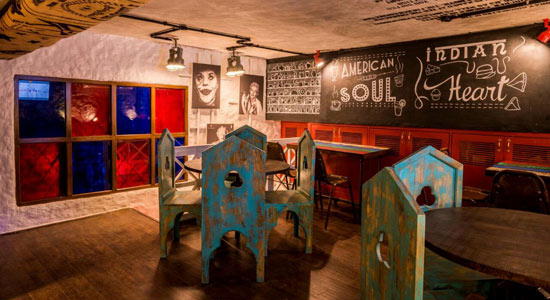 Customers from all walks of life will get to explore a host of different fusion cuisines with GBC like Happy Fried chicken, Indie Makhni Franchos, etc. However, the special offering in the menu is 'Green' Palak Paneer and 'Red'Lamb Rogan Josh Burger by Chef Harpal Singh Sokhi who is also the brand ambassador of GBC.
"Following the successful launch of Genuine Broaster Chicken in Mumbai, Raipur, and Surat, we knew that its next outlet launch in Kolkata will be met with equal fervor. Kolkata has always been part of our brand expansion plan as it is one of the most prominent cities in India to have a lively culture that revolves around everything to do with food. Moreover, with a strong backing by Mr. Prasenjit Roy, we are confident that Genuine Broaster Chicken will be able to gain strong foothold in this city in no time through its delicious offerings that will be loved by Bengalis of all ages," says Karan Tanna, Founder & CEO, Yellow Tie Hospitality.
Commenting on the association, Prasenjit Roy, Franchise Owner (Loudon Street), said, "Genuine Broaster Chicken has adapted to the diverse tastes and preferences of Indian customers since its launch in May this year. With its wide range of fusion cuisine, this renowned QSR chain is poised to achieve greater growth in the Indian subcontinent in the future."