West Bengal's famed Taj Bengal Kolkata reveals its highly-stylized new fine dining restaurant, Cal 27 elevating the luxury experience for guests and diners. 
Designed by Studio HBA the restuarant infuses the distinctive cultural elements of Kolkata throughout its design, carefully weaving inspirations from the city in each space.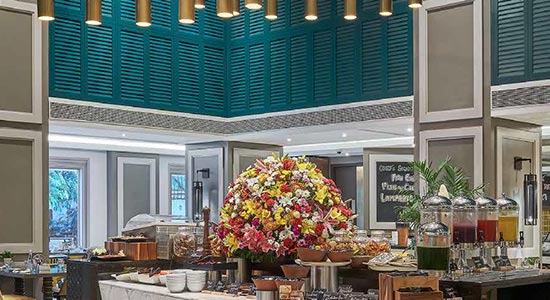 "The city of Kolkata is the soul of east India – a vibrant hub of culture, commercial and academics, Kolkata is known as 'The City of Joy,'" said Rahul Shankhwalker, Partner at Studio HBA.
The richness of the city is felt throughout the Cal 27 space-touching The Hub and The Heaven outlets within it to coalesce a storied design.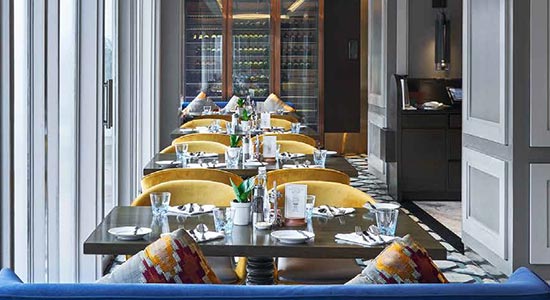 The designers have focused on procuring local elements and assembled them in artistic ways to pay homage to the setting.
"Having an opportunity to design within India's cultural capital was a humbling challenge our team was ready to take on. Coupled with the change to work within the illustrious, Taj Bengal hotel made this project one of passion and perseverance," added  Shankhwalker whose team spent more than a year studying the location, talking to its people and simply absorbing all that this mesmerizing city had to offer in order to create a restaurant space worthy of its location.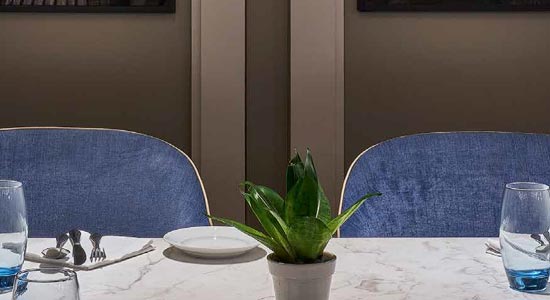 Designed in a lively blue and yellow color palette, the restaurant represents Kolkata's signature taxi cabs while black and white prints display iconic Kolkata elements.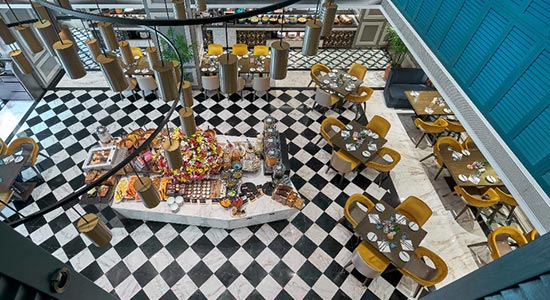 The blue and yellow colors appear as velvet and leather covers for the furnishings. Wooden window shutters were inspired by the rolling shutters of Kolkata while table legs took a nod from the four-post beds found in so many of the homes. Old Kolkata Rajbaris served as inspiration for the checkered floors and courtyard concepts and the city's iconic chai tea cups were translated in to lamp shades.