If you are good food and liquor lover, you probably know what Social Offline is. Started by Restaurateur and Entrepreneur Riyaaz Amlani, it's a new take on business of food.
With presence in Mumbai, Bengaluru and Delhi, Social is catching heights in attracting the customers at these locations.
The new outlet which is launched at Nehru Place Delhi's first tech boom, decades before the days of ridiculously easy access. The newest Social represents everything Nehru Place does – a thriving energy, a space for innovators to discover, disrupt and challenge, and an unstoppable pulse.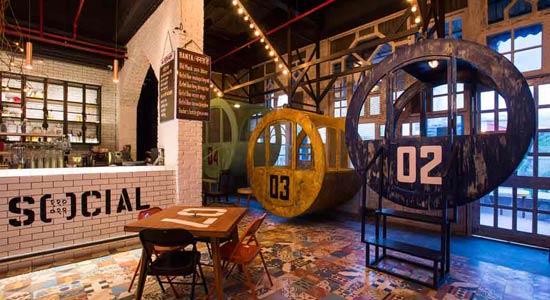 "We are excited to launch the fourth Social in Delhi in Nehru Place, with a renewed commitment to creating a hotbed of creativity and a space that thrives on synergy for young entrepreneurs and inspired minds. As always, we will continue to challenge norms across the board, which will extend to food and drinks as well. The energy here is palpable and we hope our space is steeped in the same dynamism that has come to be synonymous with Nehru Place," shared Amlani who owns Impresario Handmade Restaurants.
Nehru Place Social, like its Hauz Khas and Def. Col. Predecessors, is a curation of the same design philosophy of minimal intervention and maximum up cycling. The anti-design theme runs through the entire space with underlying brickwork peaking through distressed walls and much more. The area has been maximised in terms of usage and dynamic elements have been added to make Social that much more functional.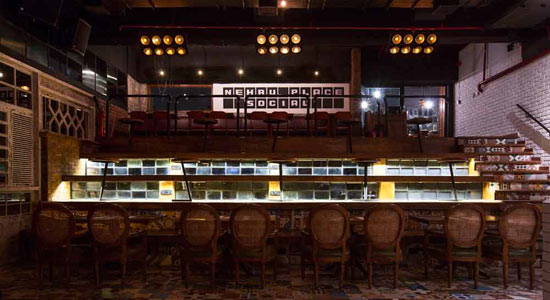 If you walk into a Social during the day, you will most likely find a swarm of sleep deprived millennial hunched over their laptops – bootstrapping, young idealists willing to rough it out on their way to the top. At Nehru Place Social, such individuals will have the comfort of an exclusive space, cordoned off by a glass door that is dedicated to coworking – the music will be a gentle hum and patrons that are there for a meal or a few drinks won't cause any disturbance.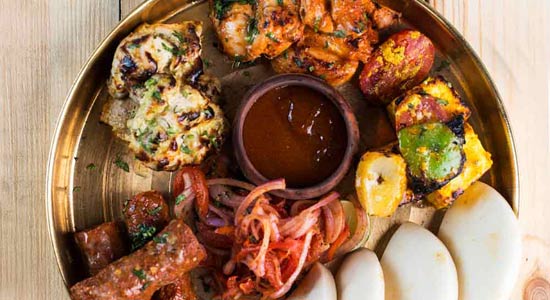 Strongly believed, Social has left an indelible mark on Delhi's food landscape with its Mile High Club Sandwiches, DIY Bruschetta, Baida Rotis, Oreo Mud Pot Shake and The Chocolate Blood Bath. The city's favourite food has another deadly destination to devour with Nehru Place Social! Start your day with a Breakfast Tray or call it a night with the Big Bad Burgers. Go solo with a Salad or eat with a team with Social's Substantials and Sharing Plates. Keeping its date with curiosity, the food & drinks menu more than tickles your fancy with new additions like Butter Salt & Peperoncino Wings, the Killer Kebab Platter, and the Bhoona Sausage Pao.
Social seamlessly fits into the fast-paced rush of Nehru Place. Whether you've been wandering around to get the best deal on the gadget you've been crushing for or up for a meal after a long productive day, Social is your one stop shop.