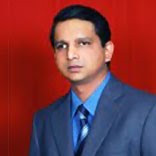 Technology enablers are increasingly realizing the potential of the huge SMB market. At the same time, they are challenged by the heterogeneity of SMB customers who have varied needs and need a lot of assistance in choosing and adopting the right solutions for their business. Patrick Mathias, Vice-President, Sales-West, Cisco India & SAARC spoke to Taslima Khan about the business of PCs.
       Taslima Khan (TK): What is Cisco's definition of Small and Medium Businesses?
Patrick Mathias (PM):  Cisco defines a small business as one that has between one and 99 computers, and businesses 100 and 200 PCs is classified as Cisco's SMB market. Between 201 and 999 PCs, we consider as the mid-market sector. Since our classification of business size can be linked to IT usage, we and our partners are more effective in recommending the ideal solutions for their needs.
       TK: What makes the Indian SME space interesting to you?
PM: India is a key player in the global economy, serving as a significant global hub for knowledge based economic activities, both as an "off-shoring" destination as well as through the growth of indigenous firms. This explosive growth is being driven in a large way by the burgeoning small and medium business (SMB) sector, which is experiencing double digit growth. According to an AMI Partners report, there are more than 7.6 million SMBs in India and they are taking the country's economic prowess to new highs. SMBs spent in the region of $9.9bn on IT in 2009, and the expectation for 2010 is a growth by 9 percent.
Given the scenario, Cisco India sees great growth potential for the SMB market. Traditionally, Cisco has focused on the large enterprise segment and while we continue to advance this endeavour with our collaborative tools, we have also turned our focus to the growing SMB and Mid Market segments with their unique needs.
       TK: What are the major challenges or roadblocks you have been facing in the SMB space?
PM: Some of the key challenges that SMBs present to technology vendors are:
·         Awareness of Technology: SMEs typically would need to see demonstrable benefits of a proposed technology architecture before actually investing in them.
·         Financing: SMBs have a focused eye on ROI, and may also be unable to make investments upfront
·         Obsolescence: With difficulties in investing in technology refresh, many SMBs are forced to make do with their current and in many cases obsolete technology.
·         IT Management: Since smaller businesses find it excessive to hire a dedicated IT manager, it is typically the owner who takes purchase decisions and the maintenance is also left to companies that offer support packages.
·         Structured Processes: SMBs need to focus on adopting standardized processes, which would enable them to better understand the relevance of newer technologies to their business. This would also help them remain competitive in today's global environment.
       TK: What are your solutions on offer for SMEs?
PM: Cisco's focus and commitment towards its small and medium sized customers has resulted in a range of products, services, and bundled offerings that are factory-fitted with the necessary applications and capabilities that typical customers of this size would require.
The most recent addition to the SMB portfolio from Cisco is the Smart Storage solution, which significantly expands the portfolio and addresses the specific concern area of storage. With this launch, Cisco now has the complete range of products to offer end-to-end technology solutions for SMBs. Complementing the existing range of 'plug & play' products like the UC500 and ISR series for SMBs, WebEx, and the managed services offerings, the new storage solution announced makes Cisco a one-stop-shop for SMB-targeted technology infrastructure.
       TK: Has technology adoption in Indian SMEs really picked up? What is the current level of technology adoption in the SME segment?
PM: Estimates on the total size of the market may vary, but a report by AMI Partners states that Indian SMBs spent over $9.9bn, and is slated to rise by over 8 percent in 2010.
       TK: What are the major deterrents for SMEs in terms of technology adoption?
PM: The major deterrents for SMEs are largely similar to the challenges mentioned earlier. However, on the positive side, businesses that need to collaborate with customers, partners, or other stakeholders in different ways and in diverse geographies are looking for the most effective way for them to stay connected to their ecosystem. SMBs are also awakening to the need for good connectivity, whether in the organization or when on the move.
        TK: Which verticals are most aggressive in terms of adopting technology?
PM: The verticals that are most open to technology adoption are primarily around the IT and ITeS spaces, with a fair amount of traction now being seen in education, manufacturing, healthcare, and others.
       TK: What are your current strategies to reach out to SME clients?
PM: Cisco India's strategy to reach and grow the SMB market includes:
Channel Investment
Enabling our partners is high on our list of priorities to ensure profitable growth opportunities. Partner certification programs such as SMB Select, helping partners in closing deals, training programs etc are being pursued. We are also expanding our footprint across all tiers of cities across India.
Customised Products / Solutions
Cisco India offers SMBs products and solutions designed ground-up to address their unique needs, such as the Unified Communications 500 series for small businesses. This platform offers Cisco's Unity Express for voice mail, conferencing, and auto attendant features, and the full portfolio of Cisco's Unified IP Phones all packed into one plug and play box.
Financing Schemes
Several smart financing schemes like the Easy Lease program that offer below market rates and easy schemes .
NOW Van
The Network on Wheels (NOW) Van is a mobile showcase of Cisco's products and solutions to help SMBs see and understand the benefits of networking technology. The NOW Van tours India, including Tier II and III towns.
New Sales Tools and Resources
Innovative tools have been introduced to help partners engage with SMB customers. Partners can create micro sites that will be hosted by Cisco, make use of the Sales Accelerator, Mobility Business Advisor, IPC ROI Calculator, Quote Builder and more to enhance their selling strategies.