Success comes with technology
IT solutions for SMEs are the need of the hour to keep pace with the fast evolving industrial scenario. To cater to this segment, Tata Consultancy Services is offering customized IT solutions. Venguswamy Ramaswamy, Group Head, TCS elaborates.
Tags: TCS, Venguswamy Ramaswamy, Group Head, TCS, technologies for SMEs, TCS for SMEs
BY Sharmila Das | September 26, 2009 | COMMENTS ( 2 ) |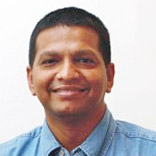 Venguswamy Ramaswamy
Group Head, TCS
IT solutions for SMEs are the need of the hour to keep pace with the fast evolving industrial scenario. To cater to this segment, Tata Consultancy Services is offering customized IT solutions. Venguswamy Ramaswamy, Group Head, TCS elaborates


Sharmila Das (SD): What is the role played by TCS for Indian SME companies? What are the areas where TCS provides technological support?
Venguswamy Ramaswamy (VR): In order to understand this, we need to recognize the overall Information technology (IT) needs of SMEs. These can be classified as Hardware, Network and Software. TCS built an innovative business model called "IT-as-a-Service" to deliver to the complete IT needs of SMEs. TCS plays the role of an end-to-end service provider eliminating the need for SMEs to reach out to multiple vendors.

SD: How can technology come in handy for an SME business owner operating his business? In India, which are the SME companies that are using technology to leverage business growth?
VR: The role of technology in SMEs is multifold. It provides access and visibility in the global market, drives growth opportunities, competes with global benchmarks and helps attain quality leadership, complies and demonstrates world-class standards, achieves highest level of operational efficiencies including cost and service levels, and participates in the global supply chain by leveraging the internet.

It's an irony that a vast majority of Indian SMEs still do not use computers or any other type of computing devices. Even in SME organizations that use information technology, the adoption of business software is minimal. However, this is changing fast.

India has approximately 35 million SMEs and contributes to more than 60 per cent of India's GDP. Their IT spending is just 30 per cent of India's total IT spend. We find that SMEs in Retail, Healthcare and Manufacturing use technology more than others.

SD: What are the cost effective technologies that SME companies in India can use in scaling up business growth? What are the benefits of these technologies in running SME business?
VR: The main hurdle in the usage of technologies for SMEs is the large upfront capital investment. There are a number of cost effective open source technologies that are gaining popularity. However, the challenge here is to find credible service providers who can help SMEs adopt such technologies. To bridge this gap, TCS has built something that is "Fit for Purpose" and integrates the best of technologies to meet the specific needs of SMEs. TCS is now playing a key role and ensures that such cost effective technologies are utilized in addition to the proven business solutions to build specific applications that meet the needs of SMEs.

SD: What is the approximate investment required to install and run the most useful technology in SMEs? Please comment on the basis of your monthly payment model.
VR: The TCS business model is built on a basic paradigm: "Build-as-you-Grow – Pay-as-you-Use". This means that SMEs need not make any large upfront capital investments for meeting their IT needs. The IT needs will be met by TCS for a nominal monthly subscription fees. In return to this fee, TCS will handle the complete hardware, network, software and services needs of SMEs.

The monthly subscription fee primarily charged is based on three factors – user base, solution scope and locations to be serviced.

SD: How can SME business owners update themselves on the different aspects of installation and operation of a technology, like network storage in SME businesses?
VR: We at TCS, remove the complexities in the installation and operations of a technology by integrating hardware, network, storage and software applications. For SMEs, the cost of owning and retaining IT talent is prohibitively expensive.

TCS SMB unit provides a combination of hosted and on-premise solutions to SMB business owners. Thus business owners don't have to worry about software upgrades or updates. TCS takes ownership for them and provides services on a Utility Model. It is equivalent to buying electricity. We do not build a power-plant. We just consume and pay based on the units consumed. We call this "IT on Tap".

TCS SMB solutions are built on a modular fashion enabling the SMBs to consume specific solutions on need basis as they expand their business.

SD: Does a technology solution provider company also provide training facilities? What support do you provide after installation?
VR: TCS SMB provides constant support after delivering the solution to SMEs. We provide detailed training covering solution demonstration, user walk-through, transaction management and SME administrator management. In addition, a 24x7 Help-Desk has been set up by TCS to provide round-the clock assistance for SME users using the TCS SMB Solutions. The users can reach the help desk through toll free phone calls, email, chat or web. Where necessary, the TCS Support Team gains remote access to the machine on SME premises and provides the necessary fix for the problem reported.


SD: What are the problems or challenges that a business can face in running these technologies?
VR: Typical technology challenges faced by SMEs include Legacy Systems – inability to keep pace with technological developments; Non Standard Solutions – complexity in the IT landscape due to evolution of solutions; Discrete Solutions – inability to get enterprise view of information due to islands of information; and vendor commitments – lack of continuous support and service levels from vendors.

These challenges put the SMEs out of gear and make them averse to technology usage. TCS eliminates these complexities through its IT-as-a-Service business model.

SD: How is the response of the Indian SME companies in implementing technology in their business operation?
VR: The whole concept of IT-as-a-Service, where we provide complete integrated suite of IT services for SME in a monthly subscription mode, has created a lot of excitement in the minds of SMEs. This model relieves them of all worries of managing a complex IT organization. The brand of TCS gives them the comfort of trust and certainty on the quality of service. Our SME customers have started realizing the business benefit of IT and the competitive edge it can provide them to compete in the global market.


Please add your comment
YOGENDRA SINGH
November 23, 2010 at 3:24 am
Bihar SME need which types of training & SKILLS?. Contact member@franchiseindia.com
Reply |
Abhishek Kumar
October 12, 2010 at 6:01 pm
I want to start SME in Ranchi,Jharkhand,please let me know how to start.contact member@franchiseindia.com
Reply |