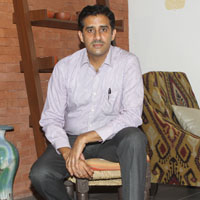 Today the requirements of SME are no more different from that of large enterprises. Even small businesses have to face the similar challenges when it comes to managing the entire IT infrastructure. Therefore, Vodafone offers pay-per-use products for SMEs. In an exclusive interaction with Entrepreneur India, Rajeev Mehta, Head-SME Delhi, Vodafone discusses more about its offerings for SMEs:
What are the opportunities that SME segment poses for Vodafone?
We have a separate division which caters to small businesses at Vodafone. As there are around 1.5 lakh SMEs in the country, we understand that there is huge opportunity lying in the market. We have our own distribution system in place, company employees and dedicated managers to reach out to the SME customers. The biggest challenge for SMEs is that they are start up companies or entrepreneurs who have grown and reached a certain stage. With new technologies coming in now and then, it has become very difficult for SMEs to deploy the latest technologies due to the budget constraints. We understand their pain points, therefore we have come out with pay-per-use models for SMEs. 
What are your customized solutions for SMEs?
The requirement of SMEs is quite different from large enterprises. Every SME organization has unique requirement. We offer cloud based applications to SMEs where they can manage their inventories, cashflow, etc. So this is the kind of value proposition that we offer to our SME customers. We interact with our customers via various platforms, events, etc and identify the problems they are facing in growing their business. This poses opportunities for both of us. We also offer security solutions to SMEs because if an SME organization has 50-60 devices in premise, then it requires strict security solutions. 
What is the present scenario of technological know-how among SMEs?
I believe that education needs to be given to the SMEs. We reach out to SMEs through various seminars, events and with the help of our sales team, we educate them on various aspects of improving business efficiency. For example - SMEs are using some kind of CRM centralization are generally not aware of products like MPLS (Multi-Protocol Label Switching) which allows them to put CRM in a central position and access the same on real time basis from all locations. We have a team of channel partners who reach out to SMEs and are capable enough to inform and educate SMEs on how our products can improve their business efficiency.
What kind of investment SMEs undertake in order to deploy latest technologies?
Every organization wants to have a very efficient system. The biggest challenge for the SMEs is that they cannot afford latest technologies easily. They cannot spend heavily on technology and hire skilled people. Hence, they require models like pay-per-use where challenges are addressed by cloud based applications by offering SMEs pay-per-use products.
Do you have any separate pricing model for SMEs?
We operate in a very competitive environment. Unless and until our products are competitive, we will not be able to sustain in the market. There has to be a very good value proposition for SMEs. we help SMEs improve their operational efficiency upto 50% which definitely offer them value for money. 
What is the contribution of SMEs in Vodafone business?
SME is the fastest growing vertical in our business. Vodafone is investing heavily on creating an eco-system so that we can reach out to more SMEs in a big way. Currently, we are serving more than 3 lakh SME customers. 
What is your market strategy for this year?
We are planning to target large number of SMEs. Besides, we are building the second tier of distribution and developing various ways to reach out to more SMEs.