Need to ink FTAs with EU to boost apparel exports: Virendra Uppal, Chairman, AEPC
Entrepreneur spoke to Virendra Uppal, Chairman, Apparel Export Promotion Council (AEPC), to understand the latest trends of the industry and ways to tap new markets.
Tags: Apparel Export Promotion Council, Entrepreneur, Free Trade Agreements, MSMEs, exporters, Make in India,
BY Namrata Kath Hazarika | April 08, 2015 | COMMENTS ( 0 ) |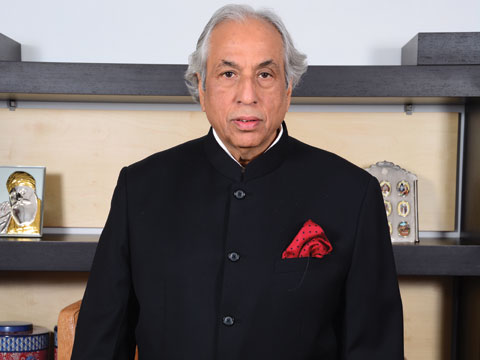 Virendra Uppal
Chairman, AEPC
Although India's apparel industry is expecting a growth in the current financial year, the euro zone's crisis along with the volatility in its currency is likely to hit the profit margins of apparel exporters. Entrepreneur spoke to Virendra Uppal, Chairman, Apparel Export Promotion Council (AEPC), to understand the latest trends of the industry and ways to tap new markets.
Shed light on recent growth of the apparel industry.
In the last fiscal, we have witnessed around 15.9 per cent growth (around $15 billion). This year, we have targeted to touch $17 billion by March end. However, during April-December (2014-15), we have seen 14.66-per cent growth as compared to the same period in the previous fiscal.
Will the volatility of Euro affect apparel exports?
Euro is down by 15 per cent. It will severely affect our exports to the European region. The appreciating euro will hit our profit margins. The European market is an important export destination for India. We are not importing much of the content. As far as garment is concerned, our import content for fabrics is only 7-8 per cent. We are mostly procuring raw materials from the domestic market. The weakening of rupee against the Euro is impacting us dearly. Some exporters have to book orders through hedging the currency in order to maintain profit margins.
How is the market situation currently?
The US market is stable. Currently, the cost in China is going up so this is helping our apparel exporters. US Buyers are considering India as an alternative market. In Europe, there is no inflation but the currency (euro) is volatile. China is easily getting potential facilities while the Indian industry needs the government's help. So, we need to improve our environment and make it more business friendly.
What are your views on Narendra Modi's 'Make in India' campaign?
As far as the government's 'Make in India' campaign is concerned, I think this is one industry that has tremendous opportunities. "Skill, Scale and Speed" is Modi's slogan, and this is the only industry that can provide it.
How can the MSMEs in apparel industry be supported?
The apparel industry is looking forward for the government to resume the interest's subvention to MSMEs. This will be of great help to promote manufacturing activities and help the industry to achieve its growth target in the next financial year.
What are the latest initiatives taken by AEPC?
At AEPC, we are doing number of shows abroad. The Commerce Ministry is requesting us to promote marketing activities. For this, the government is willing to help us by providing us with market assistance grants for Latin American, CIS and Middle East countries. The government is giving us targets for non-traditional markets. As per the government, India has already established itself in the US and EU, which have 64 per cent share and are big markets. The need is to establish apparel industry in new markets. We are sending our delegation to these countries to understand the market potential and opportunities available out there.
What is your appeal to the government for the growth of apparel industry?
It is important that the working in India should be hassle free. Businessmen face many hassles to open a company here. This is a reason why they are not able to focus on the functioning of the company. The benefits of government policies should reach to the industry.
We are asking the government to promote the apparel industry. They have to give certain incentives to help us compete with our foreign counterparts. In fact, the rate of interests in India is also between 9 per cent and 11 per cent. Earlier, we had 3 per cent interest subvention but that got expired last year. So, the access to capital is quite expensive.
Moreover, our neighbours' like Bangladesh and Pakistan have Free Trade Agreements (FTAs) with other nations, so they are practicing duty-free trade. There is a big need to ink FTAs with the EU nations to boost apparel exports. We have requested the government to give us a 'Market Focus' benefits under its schemes as an alternative. We want to focus more on Latin American countries. We are also asking the government to provide us special status so that we can compete in the international markets.