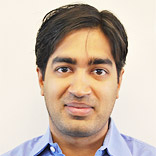 IIM Ahmedabad has always fulfilled its responsibilities of being the premier management institute and so in the field of innovation and entrepreneurship also it has spearheaded the drive by opening its exclusive centre that aims at fostering innovation-driven entrepreneurship through incubation, research and dissemination of knowledge. Mr. Pranay Gupta, Jt CEO, Centre for innovation, Incubation & Entrepreneurship, IIM-A, tells us how do they help budding entrepreneurs.
Bhuvnesh Talwar (BT): What do you do as an incubator?
Pranay Gupta (PG): We support and handhold innovation & technology based startups to commercialize and grow.
BT: What procedures an entrepreneur has to go through before finally being chosen for incubation?
PG: Once we have received the application, it is screened on it technical and market feasibility. If all of this looks well, the entrepreneur gives a presentation to an investment committee which selects him/her for incubation.
BT: What is the fee charged by you or do you take stock options in the companies of your incubatees?
PG: We generally participate in equity.
BT: What are the major challenges or risks in being an incubator?
PG: The major challenges include getting a steady flow of good entrepreneurs who are worth listening to, adding value to them in all forms – business growth, team, investments, ethics etc. The risk we face is that since we participate in equity of early stage startups, exits…if any…may be too far away.
BT: What is the composition of your mentor team? What kind of mentoring do you give?
PG: Our mentor team consists of a few in house (CIIE) mentors but more importantly – lots of industry experts, IIM Alumni, faculty from top institutes, successful businessmen etc.
We provide handholding support to entrepreneurs and give almost all sort of mentoring related to the business, including – marketing, legal, operations, team building, general management, amongst others.
BT: What is your ratio of selection to applicants?
PG: There is no specific ratio. Each application is considered on its merit and if we feel we can add value, we select it.
BT: What services does the incubator provide?
PG: Mentorship, seed fund, handholding support (for all) and infrastructure (only for physically incubated ones).
BT: What is the usual duration of incubation?
PG: Duration of course depends on the incubatee's capacity and his/ her business plan but on an average it takes 2-3 years.
BT: Which business sectors/types are most suited for incubation?
PG: Clean Technologies, ICT, Agriculture Technologies, Healthcare & Other innovative tech based businesses.