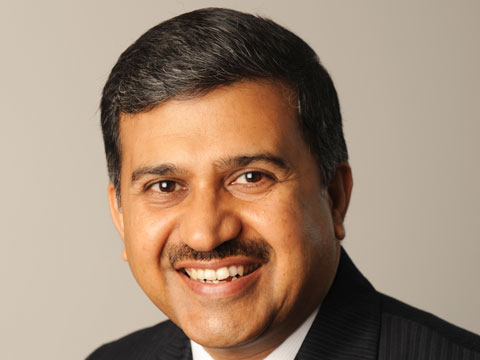 In an interaction with EntrepreneurIndia.com, Ashok Sharma, CEO - Agri & Allied Businesses, Mahindra and Mahindra, talks about various initiatives undertaken by the company to empower and improve the lives of the farmers in India.
What are the present challenges for agriculture sector in India?
The lack of availability of quality inputs at the right time, less adoption of the right agronomy practices, lack of access to free markets, a weak storage and transportation infrastructure, and problem in access to capital are the key challenges in the agriculture sector of India.
Moreover, we face a big issue of small fragmented land holdings. This makes high tech mechanisation unviable for many farmers, which is a big reason for low agricultural productivity.
The plight of small and marginal farmers during a bad monsoon year like 2014 remains there. The moderation in the growth rate of minimum support prices has also not been very encouraging for the marginal farmers. Long marketing channels, with multiple intermediaries, adds to the woes of the producers of perishable agri goods.
We need to adopt a two-pronged approach to deliver two key results for our farmers. Increase farm productivity, and drive farmer price realisation by improving the quality of the produce and reducing the distance between farmers and end consumers.
What key agricultural practices farmers should deploy to avoid major problems?
Farmers today have many opportunities to learn the latest techniques of farming. The key is to learn to improve farm productivity and quality of produce while minimising losses.
Simple methods like following the prescribed package of practices – starting from soil testing and soil management all the way to proper planting, cultivation and harvesting can be the first step. Adopting mechanisation and crop protection and nutrition are the next steps.
Technologies like drip irrigation and protected cultivation help increase yield and manage problems of water availability. Finally, staying up to date with weather forecasts and managing pest attack pandemics and other vagaries of nature are also important. Better post-harvest management practices will also reduce farm gate crop losses and boost farmer incomes.
Illiteracy is considered a matter of concern in slow agricultural growth. How Mahindra Samriddhi will overcome this challenge?
Samriddhi conducts many programmes and productivity improvement drives that are based on method demonstrations and audio visuals. We've also collaborated with various private and public agencies to send voice messages and we have sent more than 5 lakh such messages in this year alone.
We've also developed an agri encyclopaedia and are developing interactive mobile apps. This has helped us multiply our reach and benefit more farmers. But more than illiteracy, lack of awareness and not having access to the right information at the right time, and not knowing the best practices are also big concerns in agriculture.
What motivated Mahindra to initiate Mahindra Samriddhi? How will this initiative address the critical issues in Indian agriculture?
The current challenges faced by the farmers and the need for a large company like ours with strong rural presence and commitment to farmers in agriculture inspired us to develop the concept of Samriddhi. The key intent was to not only grow our business but to also impact the lives of millions of farmers.
Through Samriddhi, we want to move from a product-based organisation to a company that offers end-to-end solutions. It is uniquely positioned to become a single-point delivery mechanism for all of Mahindra's products and services.
This year, Samriddhi will positively impact the lives of more than 100,000 farmers through the various initiatives it undertakes.
Please throw some light on your partnership with Kalpataru Farmer Producer Company, Aurangabad? How will this collaboration model work?
Mahindra Samriddhi has signed a tripartite agreement between the company, Kalpataru Farmer Producer Company and Agriculture Technology Management Agency (ATMA), Aurangabad.
The company plans to replicate the model across the country which will ensure not just financial sustainability of the FPCs but also promises the farmer community a door step provision of Samriddhi products and services.
This strategic partnership is a result of Mahindra Samriddhi's continuous interactions and engagement with government agencies including the Department of Agriculture (DOA) and Maharashtra Agriculture Competitiveness Project (MACP) to truly empower farmers and understand the modalities of working with Farmer Producer Groups (FPGs)/Farmer Producer Companies (FPCs).
Kalpataru FPC will serve as a channel partner for Samriddhi and Mahindra will benefit from the members of the FPCs who are now becoming Samriddhi customers.
What are your future plans for Mahindra Samriddhi?
Samriddhi will focus on providing the end-to-end agri solutions and focus on the last mile connect concept.
In addition to providing agronomy services and inputs, we will look forward to become the market place for our farmers through buy-back programmes. We will increase the use of information and communication technology – the Internet and mobile technology to increase our reach.
Parallely, we will keep establishing win-win partnerships with all our stakeholders – the government, academic institutions, NGOs, farmer co-operatives and rural entrepreneurs.
By 2020, we intend to touch and positively impact the lives of 2 million farmers through more than 1,000 Samriddhi touch points across the country. We want Samriddhi to be synonymous with Indian agriculture and farmer prosperity.