Entrepreneurial Training
A recognised national resource institution, EDI is committed to entrepreneurship education, training and research. EDI has been spearheading entrepreneurship movement throughout the nation with a belief that entrepreneurs need not necessarily be born, but
Tags: The Centre for Social Entrepreneurship & CSR, EDI.
BY Bhuvnesh Talwar | April 01, 2010 | COMMENTS ( 23 ) |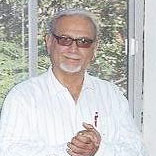 Mr. Ajay Dixit
Head, The Centre for Social Entrepreneurship & CSR EDI.
A recognised national resource institution, EDI is committed to entrepreneurship education, training and research. EDI has been spearheading entrepreneurship movement throughout the nation with a belief that entrepreneurs need not necessarily be born, but can be developed through well-conceived and well-directed activities. Mr. Ajay Dixit, Head, The Centre for Social Entrepreneurship & CSR, EDI in conversation with Franchise India Media talks about how social entrepreneurship and its agents are bringing about a change.
Bhuvnesh Talwar (BT): What is the underlying agenda of the Centre for Social Entrepreneurship & Corporate Social Responsibility?
Ajay Dixit (AD): To create a cadre of social entrepreneurs who initiate large number of sustainable social enterprises that help in empowering the marginalised sections of the society. EDI is committed to create social entrepreneurs to bring about a noticeable social change. It seeks to implement result-oriented activities under the centre for social entrepreneurship.
Social entrepreneurs are change agents devoted to transforming societies by:
Recognising and relentlessly pursuing new opportunities leading to innovative developmental strategies.
Involving themselves in the process of innovation, adaptation and learning to give a new dimension to livelihood conditions of people.
Exhibiting best practices in terms of accountability and transparency towards the outcomes of their endeavours.
With the help of well-planned and systematically designed various types of programs EDI will be focusing on creation of more and more social entrepreneurs in the country to increase the number of social enterprises.
BT: Give a brief about the programs in it.
AD: Centre for social entrepreneurship and CSR will be focusing on various types of activities which include short duration as well as longer duration training programs. Brief information about each program is as follows:
To create awareness about social entrepreneurship in the country, the first step is to recognize existing social entrepreneurs and therefore EDI has started documenting Success Stories of Social Entrepreneurs from all over India in the form of case study. This is likely to be published by EDI in near future. Every year EDI desires to come out with similar case studies as on-going activities for promoting social entrepreneurship in the country.

Distance learning six-months diploma in social entrepreneurship (DSE): This unique correspondence course is not an educational course. To obtain certificate of this course, participant will have to start their 'for-profit social enterprise' soon after the completion of this course. Perhaps, this is first time in the world wherein one can decide to learn and initiate his/her own social enterprise by sitting at home in any corner of the world.

Social enterprise development program (SEDP): This proposed program is of six weeks duration and it is likely to start from July 2010. An intensive course focusing on creating necessary skills and competencies to become social entrepreneur. It has unique aspect of on-the-job training coupled with one week field visit to for-profit social enterprises.

To sensitise youth EDI has lined up various awareness camps and one day workshops for various educational institutions throughout the country. EDI is also focusing on not- for-profit NGOs to convert them into 'for-profit social enterprises' and thereby reducing the NGO's dependency of government /donor funds.

International programs: EDI has already initiated dialogue with few international organizations and our future plan includes offering the above mentioned programs internationally.
BT: Why is it necessary to have a social aspect to management training programs?
AD: It is necessary to understand that management training programs are offered to those individuals who are directly or indirectly affecting socio-economic condition of developing countries. If these individuals are trained and motivated to address social issues simultaneously by undertaking various types of economic activities then it will be a great support to majority of people in the world who live on the income of two dollars a day.
BT: Has the center been successful in producing trained social entrepreneurs?
AD: This centre has been created very recently and many of the activities are under the pipeline. EDI is in-search of suitable sponsors those who have reasonable amount of funds available under their CSR activities. EDI desires to chanalise this CSR fund.
BT: What is the status and prospects of social entrepreneurship both as a program and as a career in India?
AD: Social entrepreneurship, throughout the world is not at all a new concept and in various countries lots of activities are going on to promote social entrepreneurs. However, in India it is relatively a new concept and people are finding it difficult to understand and implement it. We are still in the early stages of promoting social entrepreneurship.
BT: Is social entrepreneurship only for small and new entrepreneurs or the big corporate giants realising their social responsibility? Cite examples.
AD: Big corporate giants are realizing their social responsibilities but they are yet not fully aware about EDI's expertise which they can chanalize to use their CSR funds and create reasonably big social enterprises in the country. Very few people are making such efforts.
Following are the few examples:
Aravind Eye Hospital: It does not need any introduction but most significant aspect of the same is that they have started offering franchising opportunities in various parts of the country and outside and thereby serving the very poor people at various locations with their ability to scale up their operations.
Vision Spring Hospitals: This is the another example wherein public sector organization has contributed through its CSR fund substantially and they are successful in creating many specialty hospitals for poorest among poor people especially providing them low cost facility (Gynecologic Hospital).
SELCO: Dr. Harish Hande's SELCO is one of the very well-known examples of successful social entrepreneur who is busy in providing 'solar lighting systems' to poor people in India and many other countries. He is well-known for various international awards that he has won for the same.
Industree Craft Pvt. Ltd.: This is the successful social enterprise initiated by Mrs. Neelam Chhiber who is involved in providing marketing linkages to rural women and artisans. Her success has convinced 'future group' to provide huge financial support as an investor in the process of scaling up this enterprise successfully.
BT: How do you see today's budding entrepreneurs showing interest in social sector?
AD: Interest in the social sector development by budding entrepreneur is missing. More and more efforts are required to sensitize them and motivate them. EDI has taken this challenge and desires to attract more and more potential business entrepreneurs towards becoming social entrepreneurs.
BT: What are the ways or methods which can make social sector lucrative?
AD: The only way is to step-by-step reduce dependency on external funds and develop inner capacity for self sustainable social enterprises. If more and more NGOs change their attitude from 'not-for-profit' to 'for-profit social enterprises' then this sector can become lucrative.
BT: How do you see social entrepreneurship playing its role in keeping the spirit of entrepreneurship in India?
AD: Indian culture, values and history has proved more than once that social entrepreneurship in a form of philanthropy exists since long. However, availability of government funds and creation of various NGOs as substitute to self employment has created negative impact on social sector and as a result benefit of the funds available does not reach to the poor people. According to me, promotion of for-profit social enterprise is the most suitable option to address social issues in any developing countries.
Please add your comment
MAHESH SARNIKAR
August 28, 2010 at 6:43 am
Respected Ajay Dixit Sir, I have completed M.Sc. Computer Science, in 2000, worked as senior lecturer in Computers Science for four years, after words started SILICON SYSTEMS, an INFORMATION TECHNOLOGY TRAINING INSTITUTION in 2004, now I want to get some great deals for more than this. What can I do ? Will you please provide me the details ?
Reply |
August 21, 2010 at 3:03 am
Dear sir, I have worked for more than 26 years in Industries now can I develop my small entrepreneur in Mumbai.Your site is very meaningful. I am excited to take up any type of small scale business of my own. Thanks With Best Regards, J.V.Pandey.
Reply |
Bhagya sree
August 03, 2010 at 1:42 am
Dear Sir, This is bhagya MBA holder and having two year of experience in manufacturing industry presently running consultancy. after 2 months will move to Hyderabad. Kindly suggest some business with less than 5 lakh investment
Reply |
Kishore Vittal
July 29, 2010 at 3:25 am
I am a personalized coordinator for customized solutions in the field of Travel, Holidays & Events. I would like to offer my services in the field mentioned as I am a nature lover and interested in improving the condition of living of the people in rural as well as urban areas. I believe in cleanliness and hygine and maintaining the infrastructure and making it a point to see that everything is working properly.
Reply |
vishal pandoh
July 22, 2010 at 12:29 pm
i am an electrical engineer, wish to become an enterpreneur. just completed 10days programme organised by EDI, J&K. kindly suggest something what to start.
Reply |
Jagdeesh Dhingra
July 22, 2010 at 2:06 am
Dear Sir, I would like to join SEDP. Please let me know the relevant procedure. thanking you
Reply |
RAKESH
July 20, 2010 at 1:33 pm
Respected sir, I am MBA & working in ngo ,but want to become entreprenuer .I am in Patna(Bihar) , please guide me . Regards Rakesh
Reply |
Harindra
July 17, 2010 at 3:16 am
Dear sir, I want to develop my small entrepreneur in meerut Your site is very meaningful site.kindly suggest me & help me how i start & where i get correct information. With Best Regards Harindra Kumar
Reply |
harekrishna
July 11, 2010 at 3:27 am
Sir, I live in Chattisgarh Raipur and I would like to develop my own business plz assist me how can I get finance and what could be the business for Raipur city so that in future I could be one of the business tycoon in Chattisgarh. Plz tell me every opportunity that I could do in Chattisgarh. Thanks
Reply |
bhavin
June 27, 2010 at 1:09 am
Hello sir, i want to start a small business. please give me advise.
Reply |
deepak
June 22, 2010 at 1:33 pm
Respected sir,i need details for the course,n what r the criteria. help sir.reply by email
Reply |
Deepak
June 20, 2010 at 1:50 pm
Respected Sir,i am glad to hear about the program ,don't know about other's perception but i want to be a part of this program that may be a ray of hope for my dream as an entreprenuer. sir where from i can get the details and be greatfull to talk to you. please reply!!
Reply |
sarvjeet singh
June 20, 2010 at 6:18 am
hello sir, i dont know what is your agenda and your dream for this business. I am interested.
Reply |
jayanti
June 16, 2010 at 1:24 am
we are working in rural retailing in below poverty line areas in Mysore and also this project being supported by Metro Cash and Carry in giving us the range of stocks. Retail Interface PvtLtd also helps brand to get good visibility, market research and also in distribution and in turn it will also be a great service to the rural people, specially women. This is a commercial project and we need funds to build your suggestions please
Reply |
kalpana karwande
June 12, 2010 at 2:57 am
Dear sir, can I develop my small entrepreneur in Maharashtra. Your site is very meaningful site and help to those people who are doing something in life and for society. With Best Regards Thanks KALPANA KARWANDE
Reply |
mahendra
June 10, 2010 at 11:05 pm
sir i have done hotel mgmt and working in industry from 5yrs but wanted to start my own fast food outlet or kiosks in good location with investment of 50 thousand initially but not interested in taking loans from banks. pls guide me.
Reply |
ved prakash ojha
June 07, 2010 at 9:26 am
Respected Sir, I am a graduate, but i want to become entreprenuer .please help sir.reply by email
Reply |
BHARATHI RAJA.U
June 07, 2010 at 2:52 am
Respected sir, my name is bharathiraja.I am a BE graduate.iwant to become enterprenuer .please help sir.reply by email
Reply |
mustafa
April 20, 2010 at 4:23 am
Respected Sir, I am a science graduate, but i want to become enterprenuer .please help sir.reply by email
Reply |
anandajothi
April 12, 2010 at 10:22 am
Respected Sir, I am a science graduate, but i want to become enterprenuer .please help sir.reply by email by anandajothi
Reply |
prakash viryayach
April 09, 2010 at 6:20 am
Dear sir, can I develop my small entrepreneur in my state (Rajasthan) for me and poor people.Your site is very meaningful site and help to those people who are doing something in the life and for society. With Best Regards Thanks Prakash virayach
Reply |
Mr. Vincent
April 06, 2010 at 7:14 pm
I am Mr. Vincent, I'm seeking for investment opportunities around the globe and wonder if you can be of assistance.
Reply |
vikash
April 06, 2010 at 9:23 am
sir i am a student of law. my father was a good advocate in bihar but 3 year ago he was died. Suggest me some business.
Reply |