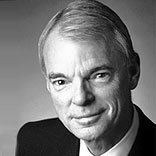 Michael Spence, 2001 Nobel Prize winner for economic sciences, who did pioneering work on dynamics of information flow and market development, believes that for the growth of developing countries post crisis, it is important for them to pay attention to the micro, small and medium enterprises (MSMEs) in their countries. Being the major job providers they help in keeping up the demand. Prof Spence spoke to Franchise India Media about the role of the SME sector on post crisis development during the India Launch of the Commission on Growth and Development's Special Report on Post-Crisis Growth in Developing Countries:
Shambhavi Anand (SA): How important is the SME sector for a faster growth of the developing nations, especially post-crisis?
Michael Spence (MS): The sector is very important for the emerging countries post crisis. They are the major employers in any economy.
SA: What makes them so important?
MS: Being the major employers they help in sustaining the purchasing power. By doing so they keep up the consumption, thereby, the demand, level upto a certain extend. This goes down the spiral and helps the economy in reviving.
SA: How did India fair in handling the crisis in terms of the SME sector?
MS: Well India did fairly well in helping its SME sector face the crisis. The first thing that one needs to do, when a crisis strikes, is shock resistance and that is what India did pretty well. The main reason for this is the banking system of the nation.
SA: What are the other measures that the Indian government needs to take to ensure the growth of this sector?
MS: The main step that any country must take to protect the small and medium enterprises in their nation is to restore the credit availability. The government should also help them face the other challenges related to credit availability. Secondly, the government should provide a supportive environment to the sector for their growth. By a supportive environment, I mean to say, intrusive licensing policies and other regulations should be done away with. A certain amount of de-regulation is needed during crisis. The role of the central bank is of course important.