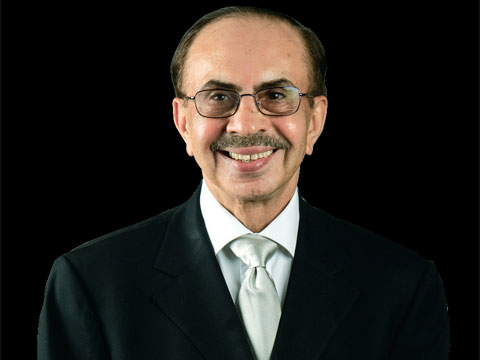 Adi Godrej
Chairman, Godrej Group
The "Make in India" campaign initiated by Prime Minister Narendra Modi has given a clear message to investors to come and invest in India. Adi Godrej, Chairman, Godrej Group, in an interaction with Entrepreneur, says India is becoming a better place to do business and lots more.
Recently, the Prime Minister has launched the "Make in India" campaign to attract investment. Will India succeed in this approach?
The campaign indicates that India wants to view its investors as not just investors, but also as business partners. Over the past few years, investor confidence in India had dwindled given the policy paralysis, which the country was facing.
Hopefully now, the new initiatives designed to facilitate investment, foster innovation and build world-class manufacturing infrastructure will reinstate investor confidence in our country. The campaign will send out a message to investors that India is becoming a better place to do business.
Do you think the campaign will help India to surpass its competitors like China in the global market?
The Indian economy is expected to pick up growth momentum and the "Make in India" campaign will only further accelerate the growth. I expect that the Indian economy will overtake the US between 2030 and 2040 and then will further grow to become the largest economy in the world by overtaking China between 2040 and 2050.
China is expected to lose a number of orders due to the rising wages, and if India gets the "Make in India" act right by improving the ease of doing business here, it can win a significant share of these orders from China.

Godrej has tapped many markets both domestic and international. Is the company trying to promote "Made in India" products in the overseas markets?
Across the group, we promote "Made in India" products in overseas markets in different ways. Our chemicals division has been exporting oleo chemicals and surfactants across the globe for the past two decades under Godrej's own brand name of GINOL.
During the last financial year, Godrej exported more than 50,000 MT of these products manufactured at our plants in Valia and Ambernath to more than 70 countries globally. We are also looking at increasing the sourcing from Indian suppliers for our international product portfolio in consumer products.
Please suggest what India should do to achieve it.

India should focus on skill development and training and address the problem of unemployment. In addition to large corporates, SMEs should also receive adequate support. SMEs create significant jobs per unit of capital and can employ many people in multiple parts of the country.