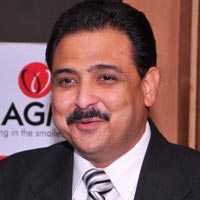 In an interaction with SMEntrepreneur, Sanjiv Jha speaks about the major challenges faced by Magma as a non-banking finance company (NBFC) and the need of SME loans.
What is the strategy followed by Magma to assist SMEs in India?
In the absence of enough and opportune funds, the growth of many SMEs stops. Considering the need of SMEs and to cure the disease of lack of funds, Magma Fincorp Limited provides loans for accelerating the growth of SMEs. We have classified our loan services into three major segments. For the expansion and technology upgradation of any SME, we have business expansion loan service. Technology upgradation does not include any machinery purchase but if anyone wants margin money to purchase machinery, we provide them margin money funding. Additionally, to bridge the working capital gap in any SME, we offer working capital amount in the form of loan.
What are the eligibility criteria for SME loans? What documentation is required for the SME loan?
All listed companies, manufacturers of different sectors, traders, private held limited companies, service providers, societies and trust bodies are eligible for taking fund from Magma. They should have business operations for minimum five years with clear banking history. We offer loans for trading and manufacturing industries that have the turnover of Rs 40 lakh while this range limited to Rs 15 lakh for the service sector. In documentation requirement, we need company's financial statement for the last three years, property ownership proofs, etc. 

Tell us about the net lending amount offered by Magma.
We are lending Rs 45 to 50 crore per month for the SME segment.
How does the lending help small businesses?
In the lack of financing, many SMEs faces issues like capturing the available market opportunities, extend their production facilities, purchasing of raw materials and machinery. The lack of funds, make many of them unable to compete with their market competitors in terms of product range and quality. To help them to overpower all these issues and support for sustaining their business, we are offering loans.
What are the basic features and benefits of SME loans offered by Magma?
We offer flexibility in documentation and loan payment options. We keep customers need on priority and provide them spontaneous doorstep service. With our fully trained staff, we provide loans on time at competitive interest rates.
As non-banking financial company (NBFC), what kind of challenges you faced in India?
In developing nation like India, making the NBFC more competitive is challenging.  RBI has own rules and regulations like we cannot offer interest rates higher than the ceiling rate as approved by RBI. We are facing issue like high cost for funds and the competitive pressures from the government and private banks. Moreover,  the in-house financing trend is another mushrooming challenge for NBFCs.
Which are priority areas for lending?
The prioritised areas for Magma are SMEs, MSMEs, agriculture, housing, education, and export credit.
What is the interest rate on SMEs loans by Magma?
The interest rate for SME lending is started from 16 percent plus charges of documentation and other parameters.
Are you planning to increase number of branches?
As of now, we have 280 branches in 21 states and will open more in other locations.