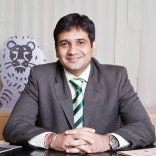 Lack of financial assistance is a major bottleneck for startups to realize their dreams. Collective efforts by several government institutions, corporate bodies and banks have been made to provide hassle free credit to SMEs. Credit Guarantee Trust for Micro and Small Enterprises is an initiative taken by the government of India along with Ministry of Micro, Small & Medium Enterprises (MSME) to provide collateral free credit to the entrepreneurs. It provides backend guarantees to member lending institutions (banks) for loans up to Rs.100 lakh, so that small entrepreneurs and startups do not need to provide collateral guarantees.
To know more about the scheme, the procedure to be followed and the role of the banks with respect to CGTMSE we spoke to Mahesh Dayani, Head Business Banking at ING Vysya Bank.
Suman Pawar (SP): What role do you play as an MLI to CGTMSE?
Mahesh Dayani (MD): Our bank plays the role of an advisor to the SME segment. In the era of cut throat competition and businesses growing more complex we also serve to enhance awareness among our customers regarding various financial options for them.
SP: How successful have you been as a credit bank for SMEs?
MD: We have covered fifty to seventy five customers till now. 
SP: What is the procedure to be followed by the borrowers to avail loan under CGTMSE?
MD: The procedure is very simple. A borrower needs to fill and submit an application form along with the required documents like business plan, KYC documents etc. After carefully scrutinizing the viability and profitability of the business, either it is approved or rejected. Then it is forwarded to CGTMSE. We believe we are not lending but partnering in the customer's business and therefore, we take care that the procedure followed is convenient for the borrower.
SP: What is the interest rate charged?
MD: The interest rate is very competitive and varies from 11-12 per cent. Variation in the rate occurs due to risk premium which is different for different businesses.
SP:  CGTMSE has been popular in which sector?
MD: The benefits of CGTMSE have been greatly reaped by the manufacturing sector. CGTMSE is quite popular with textiles units.
SP: What is the default rate?
MD:  Our experience with lending to small entrepreneurs has been very smooth. In fact we have witnessed negligible default rate.
SP: What are the other schemes available for SME financing at ING Vysya?
MD: We don't believe in formulating special schemes because then we would have to identify borrowers to fit the specified criteria. Our strategy is to provide customized solutions based on the requirements of the borrowers.