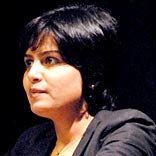 The all-time tussle to maintain a balance between work and family life for a working woman has finally come to an end with Timesaverz.com. Debadutta Upadhyaya, CEO & Co-founder of timesaverz.com, through her web portal aims to provide simple solution for the household maintenance activities.
Please tell us more about your company.
Timesaverz.com is a panacea for working population that has a universal malady – shortage of time. It aims to facilitate outsourcing of various home maintenance activities to certified service providers so that people can get more time for themselves.
Currently, we are dealing with the low hanging jobs like household essentials purchase. Maintenance contract can be signed up on an annual basis or procured one time help by paying the requisite fees. All these transactions can happen through net banking, credit/debit card and cash on delivery.
What make you to come up with an entrepreneurial venture?
I always faced difficulty in maintaining balance between my role as a homemaker and a professional. I also found it difficult to outsource some of the repetitive chores (that could be handled by someone else) due to lack of certified service providers. When I looked around, I found out there were many like me who would love to have certified help. That gave birth to the concept of timesaverz.com.
Explain your business model. 
Our business model revolves around providing a digital platform to connect service seekers with service providers. We help service seekers with a source to outsource most of the repetitive household chores and get a fee for rendering these services.
How has the response been so far?
We are seeing 100 per cent growth month on month in terms of new customers and are also noticing that customers are coming to us again. They normally start with one time service and gradually signed up for an AMC.
Is the model entirely cloud based? How do you verify someone? How are payments routed?
No, it is not. Verification is done through a mix of background checks, feedback from old customers and a visit to residence. Payments from customers are online or through cash on delivery. Agents are paid mostly through cash right now but some are getting used to online payment disbursal.
What challenges are you facing currently?
One of the major challenges is around training an unorganised market segment. Building trust among the service providers, mobilising and motivating them is quite a difficult task, something that we are constantly working on.
How do you envision the near future of women entrepreneurs in India?
Women entrepreneurship in India has been recognized as an important source of economic growth. Women entrepreneurs create new jobs for themselves and others and also provide society with different solutions to management, organisation and business problems. The future of women entrepreneurs in India is very bright.
What according to you is the biggest challenge as a women entrepreneur?
None. Successful entrepreneurship is all about getting a good team rallying around you on a concept you believe in and doing the right things, which does not get colored by any gender.
Tell us about your expansion plans.
We would like to expand our bouquet of at-home services so that by the end of this year we are able to service 90 per cent of the home maintenance jobs that an average home indulges in.