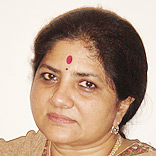 Microfinance institutions have proved to be a boon for the poor who have aspired to stand on their own by giving them micro-credits without any credit worthiness verification. Grameen Koota based in Bangalore is one such success which helps poor women in rural and urban areas with micro credit, to work themselves and thereby their families out of poverty. They constantly deliver need based financial services in a cost-effective manner and have become a financially sustainable microfinance institution for the poor. Vinatha M Reddy, Founder, Grameen Koota spells out the details of how Grameen Koota delivers its financial services to the poor.
Bhuvnesh Talwar(BT): Which type of businesses can avail of funding from MFIs?
Vinatha Reddy(VR): Almost every kind of business can avail MFI funding, as long as they are not anti social. The most prominent businesses include Petty shops, Animal husbandry, Agriculture land leasing, Trading, Small Hotels, Artisans, Pushcarts and Rickshaws, Working capital & Service sector.
BT:  What are the eligibility criteria for an entrepreneur to avail of loans from MFIs?
VR: The members of the group should only be women (in group lending model) of the same age group and socio-economic background.  Only one member from each household is allowed to participate but should not be from the same village and so should enjoy mutual trust. The projected cash flow of the applicant and her family members should be sufficient to service the loan.
BT: What is the procedure for obtaining loans from MFIs?
VR:  Firstly, the applicant should be a member of the MFI. The Group and Centre (of which the applicant is a member) should agree for sanctioning the loan to the member. The application should be processed by Field officer and Branch Manager and necessary consent of the MFI should be obtained. Finally, on the schedule day of the disbursement of the loan, satisfactory attendance of group and centre is mandatory.
BT:  What is the maximum loan amount that can be availed from MFIs?
VR: The total amount of loan granted depends upon the lending model, i.e. group lending or individual lending. It may vary from Rs.10,000 to Rs.50,000. Further loan is given in different cycles. Once an individual repays a loan successfully, he is eligible for a higher amount of credit in the next cycle.
BT:  What is the interest rate charged on MFI loans?
VR: In the group lending model, the interest charged is 12% per annum, while in the individual lending scheme it is 15% per annum.
BT: Kindly explain the mode of repayment of loans?
VR: In the group model, loans can be repaid on a weekly basis, whereas in individual lending repayment can be on a weekly, bi-weekly or monthly basis.
BT: What is the current default rate among borrowers from MFIs?
VR:  The current default rate as on August 2009 stands at a minimal 0.69%.
BT: Apart from credit, what other facilities does Grameen Koota offer?
VR: Apart from credit, we offer many insurance products (health, life & livestock). We also offer capacity building services for clients through our SED workshops covering health, nutrition, AIDS awareness, insurance Government schemes, financial literacy, law, panchayat raj etc.,.
BT:  How much support have you given to women entrepreneurs as part of women empowerment?
VR: 100% of clients in Grameen Koota are women, by targeting women in our program; we have empowered them both socially & economically. Being part of a group she has gained an identity, having access to institutional credit has enabled her to dream & work for a better future. Her status in the household & community has grown. Her decision making abilities strengthened.