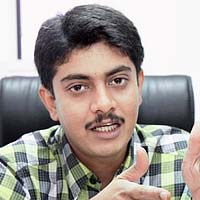 In an interview with SMEntrepreneur, Yogendra Vasupal, CEO and Founder, Stayzilla.com, discusses his market strategy and expansion plans.
Can you please take us back to the journey of stayzilla.com? When and how it started?
After extensive travel across the country and a complete understanding of the 'value & budget' segment, Sachit, Rupal and myself decided to start Stayzilla.com in August 2005.
What inspired you to venture into the online hotel booking industry?
We started off stayzilla.com at a time when there were no other players in this segment and the Internet penetration was also low.  We personally went and met hotel owners in Tier 2 and 3 cities and towns across the country and convinced them to sell their room nights online through Stayzilla.com. Most hotel owners were not aware of computers at that time and bringing them online was the biggest challenge that we had to face. 
What was the seed capital when you started the company and from where did you get the fund? What were the challenges you faced at that point of time?
We were self-funded to begin with and received Angel funding of $0.5 million from the Indian Angel Network (IAN) in May 2012. Recently, we have received funding from Matrix Partners in October 2013. 
We faced the regular operational and infrastructural challenges which any Indian ecommerce company faced at that time. The other challenge was that "online shopping" as a concept had not caught on then, and Indian users had not even begun booking flight tickets online in a big way. We knew that online hotel booking would take a few years to catch on, once customers became comfortable with booking more "standardised" offerings, such as flight and trains. Another challenge we faced was bringing Tier 2  and 3 hotel owners online. However with substantial business results, we were quite successful in bringing these hotels online.
What are your breakthroughs that have been happened till now in terms of revenue?
Since inception, we have done business of around Rs 30 crore, of which, 70 per cent was done in 2013.
What is your competitive edge or USP against competitors?
Our USP is the ability to source, list and maintain budget and value inventory from Tier 2 and 3 cities and to a certain extent Tier 1 cities which are also predominantly exclusive to us. We do this by relying on three pillars:-
Technology - We have proprietary machine learning algorithms that forecast available inventory across our entire hotel portfolio thereby pre-empting "sold-out" scenarios.
People – We have a crack team of associates who know the ground realities of each location and have established a strong rapport and relationship with the hotels.
Processes – We follow a process that allows us to seamlessly liaise and co-ordinate between the customer and hotel partner. 
Please mention the number of your present headcount.
Currently we have around 200 employees, our head office is in Chennai and our operations are pan-Indian. Moreover, we are looking at expanding our headcount to 300 employees by July 2014.
What are the recent external funds that have been raised by you? How did you plan to utilise this fund?
We have received two rounds of funding – $0.5 million from the Indian Angel Network (May 2012) and an undisclosed amount in series A funding from Matrix Partners in October 2013. We are looking to allocate our recent round of funding towards marketing and brand building; technology infrastructure upgrades; website enhancements and hiring the right talent.
What are your future plans for the next two to three years?
In the next year, we will expand our geographical coverage and scale our supply more by expanding to at least 20,000 hotels across India. We will also focus on aggressive marketing campaigns to increase our brand awareness and website footfalls. Technology infrastructural upgrades and product enhancements will also be key areas for us. Additionally, we plan to expand to international markets.