Serving Passengers with Revolutionary Idea
With so many start-ups rising and failing each day, the one with the simplest of ideas coupled with feasibility to scale rules the marketplace. Travelkhana has both of them! Pushpinder Singh, CEO and Co-Founder, Travelkhana, talks to SMEntrepreneur about
Tags: Pushpinder Singh, Travelkhana, food sector, indian railway
BY saniya seth | March 04, 2013 | COMMENTS ( 1 ) |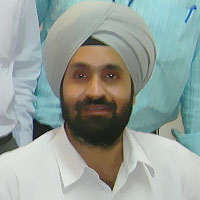 With so many start-ups rising and failing each day, the one with the simplest of ideas coupled with feasibility to scale rules the marketplace. Travelkhana has both of them! Pushpinder Singh, CEO and Co-Founder, Travelkhana, talks to SMEntrepreneur about his journey that started with a revolutionary idea.
Why did you decide to get into the food sector?
Although technology has its presence in every domain, but it has been missing in the travel sector when it comes to food. The idea to start Travelkhana came from this belief. I had a job but I wanted to do something exciting in the travel sector. I noticed that technology was being used to book tickets but was unavailable in traveling operations.
What is your business model?
The concept is to offer variety of choices to railway passengers so that they can order food as per their liking and affordability while travelling. The business model is simple − A software is developed in-house to track trains in real time across India, and we ensure that fresh food will be delivered to passengers via call centres and web interface as per their choice in the real time.
How has your entrepreneurial journey been so far?
It has been exciting. We are creating a totally new market. The initial challenge was to find an opportunity in the large market, and we have succeeded in that; now it is a matter of scaling up.
How did you get funding for the project?
The initial funding came from Angel investors and now we are looking for next round of funding.
How do you manage to maintain food quality?
We follow a proper process before we bring a restaurant on board − we look into packaging, we personally taste the food, check the cleanliness and also take into consideration the feedback of the restaurant in the city. We also keep taking feedback from customers.
What are the major challenges that you faced, and how did you overcome them?
About six billion railway passengers commute every year, so the potential of target audience is indeed breathtaking. The collaborations with restaurants and getting the payment structured were some of the hurdles that came our way. But now, restaurants have understood our model more and are contacting us on their own.
What are your expansion plans?
With the Indian map as our target currently, the operations are in full swing. We are currently focusing on eastern and southern part of India. The next sector after railways, which is currently under construction, is buses.
Please add your comment
IngeneGuignee
April 19, 2013 at 2:58 pm
Aw, this was a seriously nice post. In idea I would like to put in writing like this additionally - taking time and actual effort to make a pretty fine article?- but what can I say?- I procrastinate alot and by no means appear to get some thing done.
Reply |