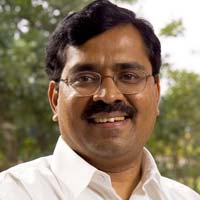 What are your offerings for SMEs?
One of our offering 360 SME GrowthConnect is specifically designed to address the SME market.  It offers modularised strategic consulting aiming at specific problem and solutions a SME faces and also complete enterprise solutions depending on the need of the client. We charge a fixed plus success fee based model.
How do these services help SMEs in their growth?
These services give  SMEs a team of experts and partners; by offering affordable solution that brings to the sector –  access to market, access to finance, access to technology and access to expertise. These offerings focus on assisting SMEs in achieving business expansion, margin improvement and manage risks to the business. It also has the unique feature of these services being delivered at their doorstep through the multiple offices that will be located across geographies.
Fixed and success fee model makes us partner in their growth, increase their confidence.
How much has been the penetration of these services among SMEs?
The Tamil Nadu market has been very receptive to our services; our customised offering helps SMEs to choose what they want from us. Entrepreneurs from Madurai, Coimbatore region have received our services well. We have clients right across different sectors.
How much revenue does your company generate from the SME sector?
Currently 60 to 70 per cent of our revenue comes from this sector.
What challenges do SMEs face while adopting your services?
They face challenges in sharing financial data and customer information, dedicating resources (people) to the consultants and implementation of strategies. Many SMEs fee it is the responsibility of the consultants to implement strategies, they border on running the company by the consultants.
How can they overcome these challenges?
They can overcome these challenges by defining and understanding the role of a consultant, involving all stakeholders in the consulting process and getting the support of the middle managers.
What prompted you to start this company?
After transition from the HR business, the promoters felt the easy and smooth transition of the brand will be in consulting and education. The absence of consultancy and the needs of SMEs have prompted us to start consulting, research and education as a tripod where we can offer complete solutions to the SMEs
 
What are your current footprints and your expansion plans?
We are currently present in four cities. We would like to expand to all metros and the industrial clusters in the next three years.