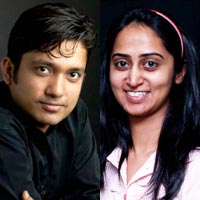 Most of the resuscitators used to save babies during birth are difficult for front line health workers to operate. Avijit Bansal and Ayesha Chaudhary, came together during their Stanford India Biodesign fellowship and created a novel, low-cost and user-friendly newborn resuscitation solution called NeoBreathe to tackle the problem. Bansal talks more on the product and its impact in conversation with SMEntrepreneur.
What prompted you to come up with NeoBreathe?
In India, we realised the issue was not the lack of resuscitation devices but of the lack of skills to operate them. So we thought of making a device that was user friendly and required fewer skills. NeoBreathe is going to be the world's first device using which a single person perform the complete resuscitation procedure with basic training as it combines features of multiple devices that are required for resuscitation.
What support did you get from AIIMS in developing NeoBreathe?
The faculty from AIIMS, Stanford University and IIT Delhi are our co-inventors in this technology. We conceptualised it at AIIMS, and hence the intellectual property belongs to the Department of Biotechnology, Government of India. We had access to the Department of Paediatrics and mentors whenever we wanted. We were were always encouraged to come up with something new. The programme began at Stanford in January 2011, and we came back to India in July 2011 and graduated from AIIMS in July 2012. We started Windmill Health Technologies in June 2012.
How has been the response so far?
The product is currently under development. However the response from experts internationally has been extremely encouraging – with multiple international agencies expressing interest in formally evaluating the device We have received prestigious grants from the Bill and Melinda Gates Foundation, US-India Science and Technology Endowment Board and are processing for grants from more agencies.
How big is the market of resuscitation devices for new born in India?
This is one of our biggest challenges to estimate the market size because there is no data available. The global market is about $3 billion. In India, more than 60,000 resuscitation devices are sold every year. From the need perspective, the estimate is huge because WHO says that for every single born in the world, there should be a resuscitation device available.
Tell us about the funding and other support that you have received from Villgro Innovations Foundation.
Villgro has a definite interest in the healthcare space. Their due diligence was unique in that they used a very hands on approach –following which they made an early stage investment in the company. We approach them for advice from time to time on issues ranging from business development to HR. The faith they have placed in us at an early stage was encouraging and continues to be great value.