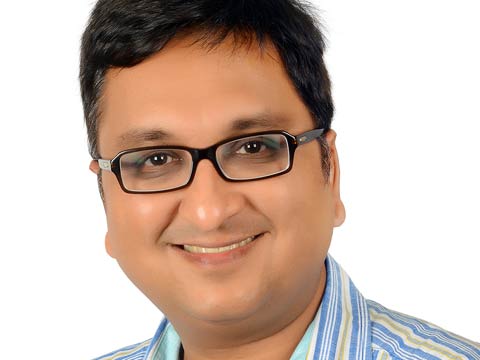 Co-founded by Hemant Jain and Raviraj Meena in September 2013, FNB City Media is an early stage startup in the online food, restaurant, local media and marketing space. The duo has launched India's first mobile app, which allows customers to find the most exciting deals and events at a local restaurant or pub.
The first prototype of the concept, 'Happy Hours India', was unveiled in April 2013 across seven restaurants in Mumbai. The vision was to deliver customers the joy of finding happy hours along with maximising the occupancy for restaurants. The app provides users with real time information about restaurants around them. The app covers over 1,400 restaurants and pubs across top 14 cities and over 3,000 restaurants including buffets.
With 4 lakh downloads/updates and with 60,000 average active users per month, Happy Hours aims to become the largest local advertising platform in India for restaurant owners to list their restaurant and communicate special offers real time to the customers in the local neighbourhood.
In an interaction with EntrepreneurIndia.com, Hemant Jain, Co-founder and Director, FNB City Media, narrates his entrepreneurial journey, what inspired him to launch Happy Hours, partnering with restaurants and the firm's future roadmap:
How does the 18 years of experience in startups lead you to initiate the concept of 'Happy Hours'?
Over the last 18 years, I have worked with various startups in the digital media and consumer space. I also had the opportunity to onboard the internet opportunity at a very early stage in 1997. Over the period of time, I have worked in broadband application, retail, mobile and digital distribution space.
The idea of Happy Hours was initiated by my partner Raviraj Meena, an IIT Mumbai alumni and 2012 batch pass out. I am driving the concept into scalable business model with my years of experience in building businesses from ground.
What are the key features of this application?
Happy Hours India is a location based mobile application, which allows users to locate deals and events offered by local restaurants or pubs. As the name suggests, it provides users with real time information of happy hours at restaurants around them. The customers can also search for restaurants offering buffet breakfast, brunch, lunch or dinner.
Available in iOS and Android for free, the app asks for users' permission to access their location once downloaded. One of the interesting aspect is that the 'consumer' and 'business' facing features are available within the same app. It gives complete freedom to the restaurant manager to update offers and also connect directly with customers in the local catchment via push notifications. We have always been among the top 3 published apps on the Android and iTunes store. This has significantly helped us drive downloads organically.
Are you looking to raise fund? Are you in talk with investors?
Yes, we are in the process of meeting possible investors, who we believe will bring strategic value benefits for our business expansion.
How difficult was it for you at the initial stage, in terms of partnering with restaurants and pubs?
Restaurants and pubs have been extremely supportive in sharing with us their offers on the Happy Hours platform. Over a period of time, many of them have started updating the offers using the restaurant facing app. This has helped in communicating the updated offers real-time to our customers.
How does this application help restaurants and pubs to lure customers?
With the stress levels on the rise, everybody is looking out to have a good time over food and drinks with family and friends. India is a very price value concious market and everybody is on the lookout for the best place and a great offer. Our app is designed to help people celebrate over happy hours or special offers and thereby, driving traffic to the restaurant during the non-peak time of day.
What is your revenue model?
Both restaurants and brands have approached us for initiating consumer connect programme. We expect revenues coming from transaction, subscription and advertising.
What is your business roadmap for the upcoming fiscal year?
We are quite motivated with the response from customers to our proposition during the proof of concept. Over the next 12 months, our focus is to grow our user base on the back of a great consumer experience, enter into newer markets, including the tier-2 and 3 cities/towns and build revenue lines.