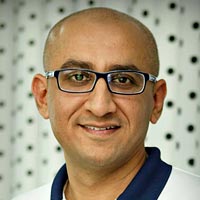 What is interesting to see is the manner in which big and small organisations are revamping their strategies, products and processes to reach out to this section of digital mobile consumers. Md Imthiaz, Founder and CEO, Hoppr, in an interview with SMEntrepreneur, talks about how hoppr, Y2CF Digital Media, launched device-agnostic location-based mobile application with over five million registered users, continues to be a growth story in the Indian mobile ecosystem.
What has been your inspiration to break off from a successful career to venture into an entrepreneurial role?
Having spent about seven years in telecom space, I wanted to tap the Indian mobile ecosystem. Even today, all brands and businesses want to engage their consumers online as well as offline through mobile phones. Mobile is the most powerful personal device. I observed that though large retailers have loyalty cards but they fail to reach out to large number of customers. Similarly, small retailers have no means to connect with their consumers, traditional mediums like leaflets being inefficient and ineffective. I realised there was a large opportunity in hyper local mobile-location service. That's where it all started.
In what way your application hoppr solves the existing problem to create a niche for itself in the app market?
In the current scenario, all brands and businesses want to engage with their consumers online as well as offline through mobile phones. Hoppr was conceived out of this, with an aim to connect the online and offline worlds of consumers and businesses, thereby creating the first-ever hyper local commerce service in India.
Application development seems to be one of the low-investment areas of business. What according to you is the scope of growth for an app entrepreneur, keeping in mind that there are too many in the market?
I strongly believe that any product/service which has been introduced by identifying the need of a customer usually thrives. The scenario is not different in the app space and the scope of growth depends primarily on uniqueness of the idea and how well has one been able to address the need-gap factor in a customer's life. If you have a great idea which is has relevant proposition for the customers, it wouldn't be difficult for the app to create an active user base.
On which platforms does hoppr operate?
Hoppr operates on Android, SMS, WAP and USSD. On hoppr, users can discover great places, read and leave advice about these places and discover exclusive coupons along the way.
Has your business received any boost after BhartiSoftBank (BSB) picked up huge stakes in Y2CF?
With a partner like BSB, hoppr has gained immensely. While SoftBank brings access to learning from global Internet businesses, Bharti provides the direction to build a business of scale in mobile and technology space.
Hoppr can be called as an app that helps in brand building. So what strategies have you undertaken to attract brands to tie up with your platform?
Hoppr works with the sole aim of connecting the online and offline worlds of consumers and businesses and create continuously engaged mobile citizens in the country. Hoppr is a consumer-centric service helping brands to reach out to the right kind of target audience with ease of accessibility while providing a seamless experience. This makes it a very attractive proposition for the brands to partner us.
Your product is operational in feature phones apart from smartphones. Can you explain how does it work on feature phones?
Our service is available on both feature phones and smartphones on the networks of major telecom operators. If you have an Android phone, you can get the app from Google Playstore. Moreover, the app, you can also access hoppr from your mobile phone using SMS (send HOP to 56660) and the mobile web (visit m.hoppr.com). Being device agnostic, the SMS service is available from any mobile device.
How many brands, till date, have partnered with you?
National and local brands, both, have been extremely excited about partnering with us and helped us gain the footprint that we enjoy today. Customers have been enjoying exclusive offerings with brands like Café Coffee Day, Dominos, Ferns n Petals, Cookie Man and many more.
What are the additional benefits that a user can expect from this app apart from exploring nearby brands and their offers?
On hoppr, users can discover nearby places, share their experiences or know what others have to say about these places, and discover coupons and other generic sales along the way.
With our awesome geo-notification feature, users can also get notified of great places on the move, they can reach out to places with a tap and a direct call feature, can check out the top-rated food items at restaurants, show their appreciation by loving their favorite places and tips and share their check-in choices with their Facebook and Twitter friends and see where they have been.