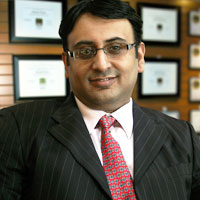 Social media marketing has become the buzzword for quite a few SMEs over the years. Some of them have successfully leveraged out of it while others are in the process to be so. However, there is still a lack of commitment, and a change of mindset required on part of SMEs as the platform changes from desktop to mobile marketing, observes Advit Sahdev, CEO, Odigma, in a tete-a-tete with SMEntrepreneur.
Do you think mobile penetration is good for SMEs in social media marketing?
Yes, certainly! Right now the technology that is available on mobile as a platform is not great. For example, when I see ads while playing a game, it irritates me. That is actually the limitation right now. The placement of ads is not right now. It has to be better managed and placed. Facebook has very strict strategies for this. They show only one, not multiple ads, on mobile news feed and people do not even recognise that it is an ad. It is that much well placed. So, if that kind of placement and look will come from an ad, then people will definitely going to use it.
In fact, mobile is primarily meant for SMEs because it is very location driven. For retail, it would do wonders. SMEs have one or two areas of operation and have very niche audience. Also they do not want global presence at least in the beginning. So mobile is the way for the SMEs to go.
How active are SMEs in using social media? What are the challenges they facing in its adoption?
I will not say that they are very active in using social media, but they are definitely exploring it because they have seen other companies succeeding and becoming brands out of it. However, they are lacking awareness and commitment towards it, so we need to go to them and explain them about its benefits. SMEs currently are not at a stage where they will come and ask us for services.
So you think it is difficult to explain SMEs about social media advantages?
It is not difficult to explain them but it is difficult to change their mindset. Their mindset is like: If I invest Rs 5 today, then I should get Rs 10 tomorrow. That is something which needs to be changed. Also they want 100 per cent control of the company and the trust level comes very slowly among them. They want to be involved in every detail of the firm which essentially is not a great way of doing business. SMEs need to trust their partners and let them handle things.
What can be the next big thing in social media for SMEs?
It is little difficult to say because there are so many things which people thought were out of fashion but over the time they have taken over everything big. For example, chatting or texting, wherein What's App came over and got the power to take over something as powerful as BlackBerry Messenger. Since then What's App has grown up really well and now they can do something even bigger as they are on mobile. So the platform has to be mobile, not desktop or tablet.
What should an SME look for in a social media agency before hiring their services?
It is essentially metrics-based. There are two things which are measureable, First is credentials, i.e., what kind of work the agency has done, who are its clients, are they ready to give references and can their work be seen online (a Facebook page or just by Google search). Second is what do they deliver? It is actually performance driven. For e.g., in our case, we will not only promise SMEs the number of fans on Facebook but also engagement rate, number of interactions and the number of people talking about their service or product. So everything can be measured. Facebook is more about interaction; hence if an agency tells an SME that it will give them 10 to 20 per cent interaction then the SMEs should work with them because the results are shown.
What other support do you offer to SMEs apart from digital marketing?
Odigma has worked with many SMEs that have done really well. Apart from the services offered, we use 'Facebook Fans' to help SMEs. Facebook Fans is typically used for consumers or users. On the other hand, the first thing on SMEs' mind is investment. So through Facebook Fans we help SMEs attract VCs and connect with them. This, we have seen at least with our 10 successful clients. This is something that we are able to impart to the SMEs as knowledge.
How do you see the scenario in India vis-a-vis globally?
India in terms of potential is definitely much ahead than anyone else but SMEs need to learn that how committed they are to opt for social media marketing. Internationally, even small shop owners who have carry vans and deliver food have used social media and they have done exceptionally well. So, it is all about commitment. Also once an SME has done that, they must make sure that they promote it very well. However, such cases in India are very few.