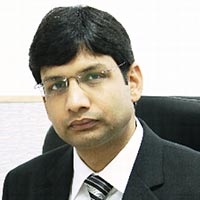 Sharad Venkta, MD & CEO, Toonz Retail India, shares the growth path, success through franchising model and more in a chat with SMEntrepreneur.
How did you get the idea of entering the infant and kids wear segment?
Every parent wants to provide the best for their children. As parents, we started to realize that kids segment had not got due attention in smaller cities. The market was hugely under served and we felt that there was a huge potential. Increased media exposure, more disposable money and fashion and brand consciousness were also helping grow organized retail in these markets. Lots of cities in India did not have proper kids stores. We realized that there was a huge demand for complete kid's solution retail store. Keeping this in mind, we launched Toonz Retail India as a one-stop shop for all needs and occasions of kids ageing 0-12 years. We are a four year old company presently operating with 50 stores across India in Delhi, Karnataka, Andhra Pradesh, Tamil Nadu, Kerala, Uttar Pradesh, Haryana and Punjab and are further expanding our retail reach in India.
Why did you launch your own brands WowMom and SuperYoung when domestic brands were not doing well?
It's true that majority of local kids wear brands in India had either closed down or reduced their operations which we saw as an opportunity to propel growth in the segment. While the market size was huge, there were hardly any big apparel brands. To fill in the void, we launched our own brands in the name of WowMom and SuperYoung.
Franchising has been the key driver of your business. Kindly elaborate more on the franchising opportunity in your segment?
Our entire chain is franchisee driven. To build up an ownership in the chain, we like to team up with people who think like wise and have a passion to drive sale and dreams. Our store size range from 1,200-2,500 sq ft and draw a capital investment of Rs 35-50 lakh. Our franchisee model is based on business partnership model where we invest in merchandise and franchisee invests in store set-up. We provide stocks to franchisee against certain security deposit. Similarly, the store operating cost is also shared to make sure that both business partners are fully committed to the business. We don't prefer pure investors as our franchisee partners. We launched our first store in October 2010 in Bangalore and have reached 50 stores by March 2014.The growth has been quite satisfactory in last four years and we are expecting the growth to be phenomenally high in coming years.
Tell us about your pricing strategy.
We offer international quality fashion merchandise in our two Brands "SuperYoung  and WowMom". But at the same time, we will keep the prices 20-25 per cent cheaper than international brands to improve our acceptance among India consumers who are conscious about best value for money spent.
Any particular geography/region or level you are focusing on to expand sales? How are you driving sales?
We are currently focusing on Tier II & III cities which are generally the district centres for expansion of Toonz retail outlets. We are also working towards making our "SuperYoung and  WowMom" merchandise available through multi brand outlets and lifestyle large format stores in an initiative to drive further sales.