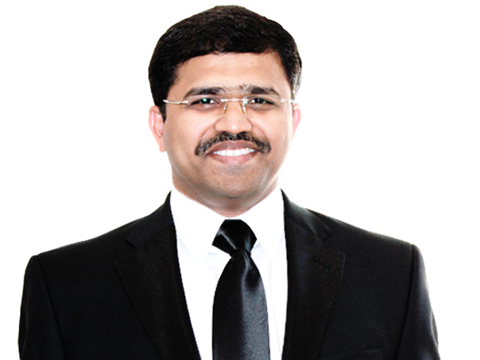 Armed with an inherent knack for keen observation and market intelligence, Renil Komitla ventured into e-commerce via the launch of Yatragenie. An online travel portal, Yatragenie has steadily moved up the ladder alongside its established competitors. Exposure to international transportation models and the ease of use delivered to end customers prompted him to come up with a concoct of brick-and-mortar and software ingredients which is YatraGenie today.
In an interaction with Entrepreneur India, Renil Komitla, founder, YatraGenie discussed more its entrepreneurial journey and growth & expansion plans.
Can you please tell me about your journey as an entrepreneur?
I hail from Nellore town in Andhra Pradesh. I come from a middle class family. I did my Masters in Computer Science from University of North Carolina in United States of America in the year 1999. I had a loan of 15,000 dollars. I worked as a part time as a programmer in the police department in USA. Later I worked for CISCO in California and other companies and eventually I paid of the loan.
I have a plethora of experience from CISCO, STOKE, Wichorus. I worked in the United States in California. After around eight years of experience, I came to India with a dream to make travel easier for the middle class family and hence I started with Komitla services in 2003 with the help of a few angel investors. In 2008, I started Paxterra IT services. Pax means peace and Terra means Earth in Latin. And then in 2015, I started my online travel portal Yatragenie.com.
How did Yatragenie come into being?
YatraGenie.com is your travel genius. I wanted to start travel services from Bangalore to Andhra Pradesh. YatraGenie has launched cab booking services in Bangalore, Nellore, Tirupathi, Kavali and Vijayawada. YatraGenie is operating cab services in Andhra Pradesh with an approved radio taxi license and in Bangalore under the city-taxi scheme.
How does it work?
It provides a one stop travel solution to customers looking for a budget travel. The company is headquartered out of Bangalore and has gross revenue of about 50 crores and currently has 7 lakh unique users. YatraGenie is recording 3000 plus bookings a day. It believes in providing the best service at the best price to its customers. YatraGenie which works on a commission based business model is known for its hassle free and low cost bus ticketing service. Bookings can be done via the online portal www.yatragenie.com and also via android based mobile devices using the YatraGenie app.  We have 300 people employees.
What about its safety issues?
YatraGenie has taken all security measures into consideration in line with the norms mandated by the RTA authorities. The mandates include GPS tracking system, panic button and background check for certified drivers and live tracking. YatraGenie also plans to provide customized tours and travel packages to its customers.
Please shed some light on your future plans.
YatraGenie has plans to expand its cab portfolio in 100 plus cities across India.
What is your suggestion to the budding entrepreneurs?
I believe that the world is a huge place. Everybody has their share in this world. Everybody gets a chance to contribute. One must follow their heart and passion. Keep fundamentals right and understand your business well.